Schwinn Le Tour vintage with Specialized Tri spokes
By fatmama413 on 01/19/2011.
Bike tags: Road bike | 1020 tubing | commuter | Dupont | schwinn | Schwinn Le Tour | specialized | TRI SPOKE |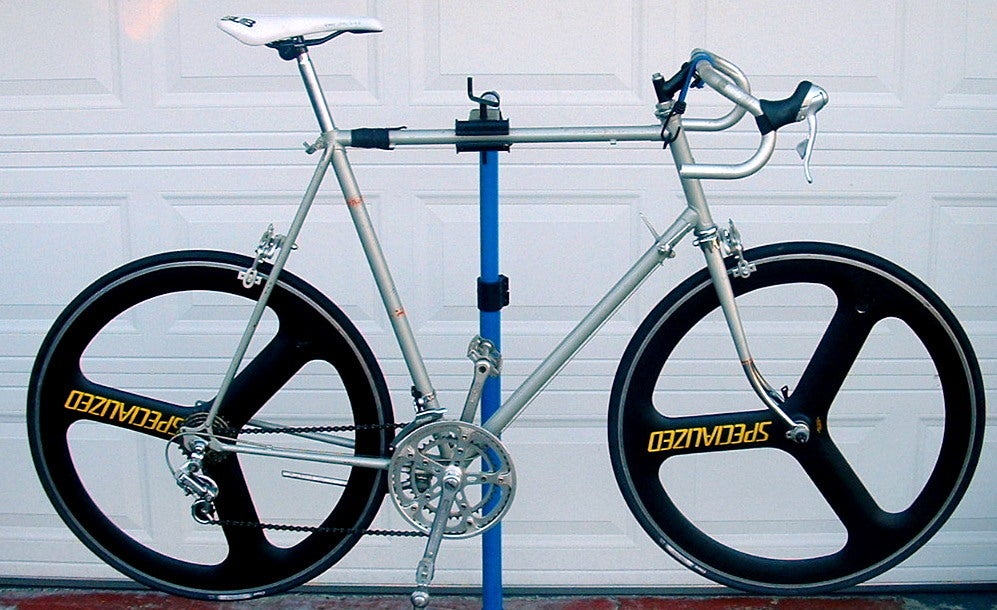 Click to view other photos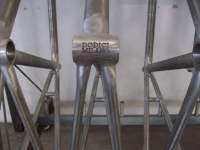 I bought this frame at a Goodwill for ten bucks. Came with risers and some heavy a** rims that weighed a ton. As you can see I took some pics of the work in progress. It was covered in orange clay dust but cleaned up really well. These were taken after cleaning and degreasing. There was some paint chipping but absolutely no rust. Look how well the group cleaned up. Wish I had some before pics. This was a great find. At this point it is completely stripped and ready for paint. I am going to stay with the original suntour group set. One mans trash is another mans treasure as they say.