2000 Serotta Concours Ti with Shimergo
By duckman556 on 01/06/2011.
Bike tags: Road bike | 600 | Campagnolo Record | concours | dura-ace | ksyrium | Miche Supertype | Mutant | nitto | prismatic | serotta | shimergo | titanium |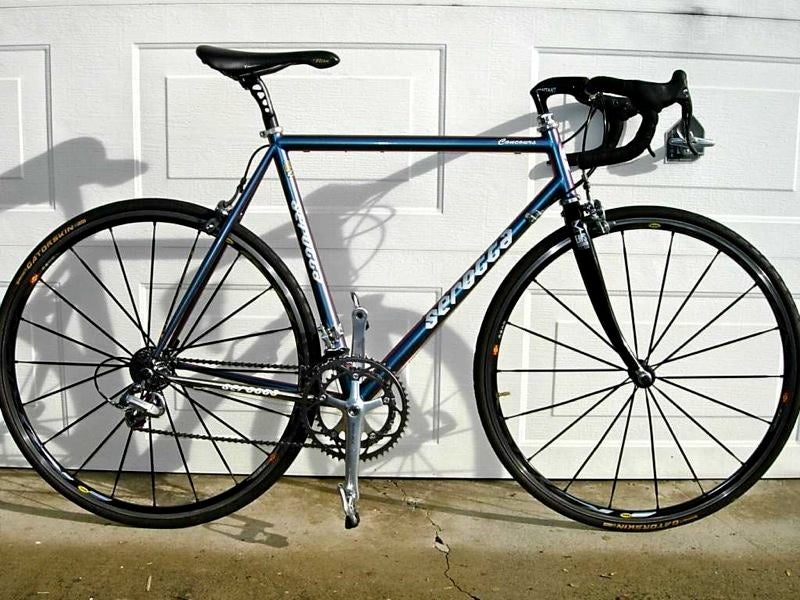 Click to view other photos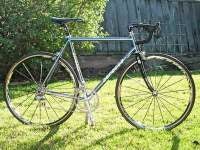 Nitto B153STI, Mutant quill

selle italia titanium flite, miche supertype

campagnolo record brifters to a shimano 600 FD and RD, no kidding

10-speed shifters, 9-speed crankset, 8-speed cassette, 7-speed valve stems
shimergo works better than you'd think, but not perfectly. slowly moving towards an all-black drivetrain, but this is good enough for now. the prismatic thing makes it look at certain times like the bike is brown or black or white, depending on the light. contact me if you want to talk shimergo.