Bottecchia Team ADR
By wallymann on 12/19/2010.
Bike tags: Fixed gear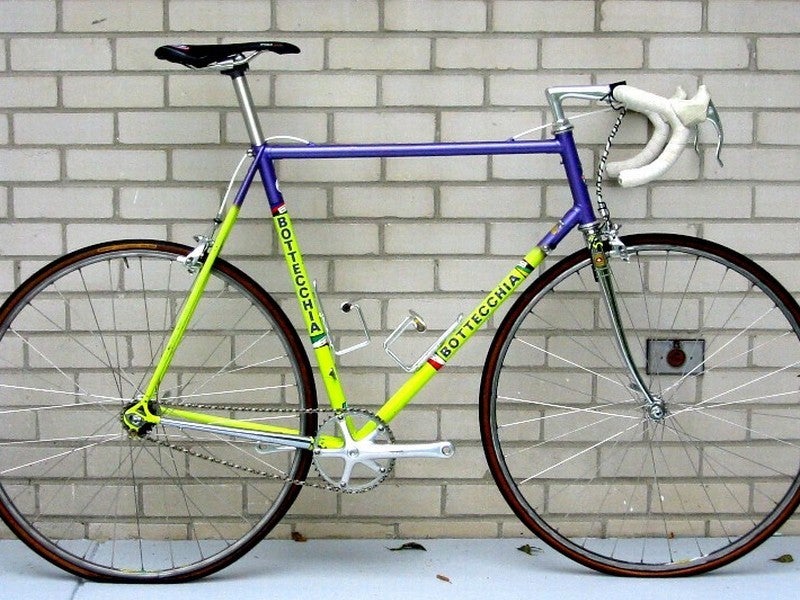 Click to view other photos

Bottecchia Team ADR / 59x57.5 / 1990

Cinelli XA / Cinelli Eubios

Bottecchia Steel / Shimano Dura Ace

Campy Chorus / Campy Omega

Sansin Track / Campy Omega

Campy Chorus / Campy Chorus

Selle Italia SLR Gel Flow / Alloy

Campy Mono-Planars / Campy Aero
bought this bike to replace my stolen ciocc, right after LeMond won the '89 tour. so i had to get the metallic purple and neon yellow Team ADR replica! suffered thru many a race in college on this bad-boy. it now languishes in the basement as my stationary-trainer bike.