Custom NJS Panasonic Track, with Zipp Track wheels
By pulpfixion on 12/05/2010.
Bike tags: Fixed gear | 60cm | Custom | fixed gear | njs | Track | Zipp | Zipp 3000 | Zipp 950 |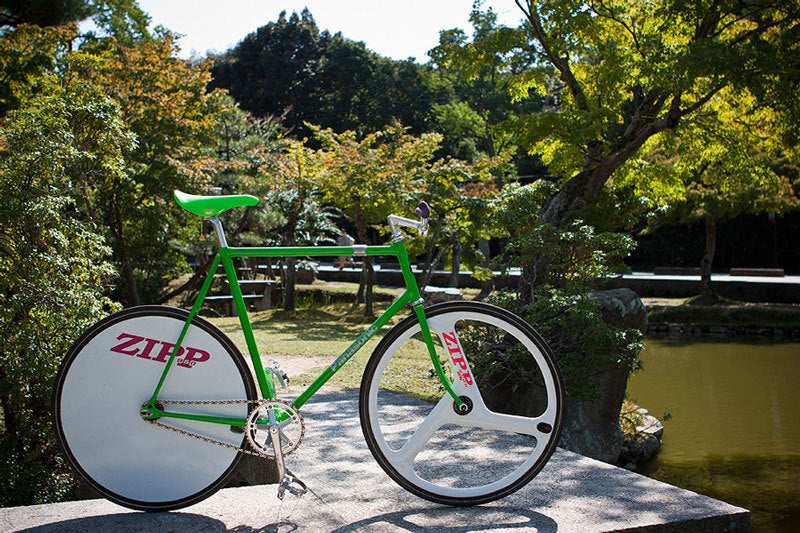 Click to view other photos

Panasonic NJS Custom frame, 60cm, 2010

Natural Cycle Risers, Nitto Jaguar Stem

Panasonic Custom Fork, Dura Ace NJS Headset

Zipp 3000 Carbon Trispoke, Tubular

Zipp 950 Carbon Disc, Tubular

Sugino 75 Crankset, Sugino Mighty Re-Issue Chainring

Nitto 65 Seatpost and custom green Kashimax Saddle

MKS Track pedals and HKK Vertex Chain
Had this frame built from me in Japan, then traveled over there from Australia with my Wheels, bought all the parts over in Japan and rode around for a few weeks visiting all the amazing bike sights that there are to see in Tokyo, Osaka and Kyoto!
Will definitely be going back to live there year after next.