Hawaii Pista
By davesaction on 12/04/2010.
Bike tags: Fixed gear | 2010 bianchi super pista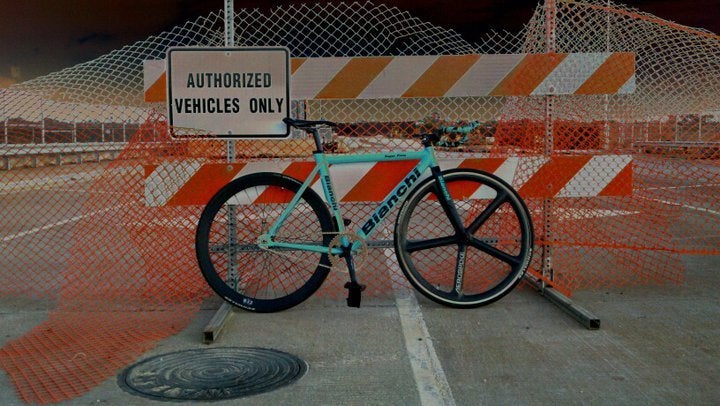 Click to view other photos

Bianchi Super Pista/ 51cm/ 2010

b43/origin8hub/durano 700x23

tni/bontrager carbon seat post
this was a slow build after having a entry level torker. after realizing i didnt do well in progressing doing tricks, i decided i was gonna build a bike to promote physical wellness and go for distance. i always wanted to build a bianchi and once i found out they was making a celeste model this year i needed to get on it. needless to say it was worth the money and will get alot of miles on it.