Bianchi Pista Lime Green
By shikakuatama on 11/03/2010.
Bike tags: Fixed gear | Bianchi | bullhorns | fixed | green | hkk vertex | miche | MKS | nitto | Pista | sugino | supercorsa | tokyo |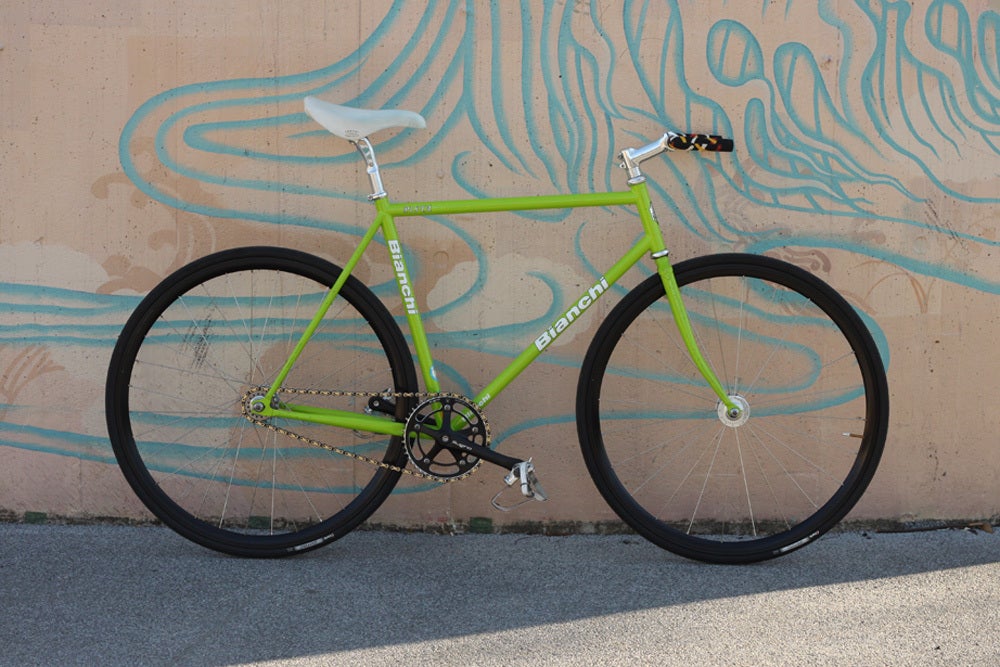 Click to view other photos

Bianchi Pista / 53cm / 2007

Nitto street bullhorn / Strong V grips

Miche Rim and Hub / Vittoria Zaffiro Tires

San Marco Supercorsa saddle / Miche seatpost

MKS pedals, clips and straps / HKK Vertex chain

None in this photo but I sometimes attach a black Odyssey lever

Sugino 46T chainring / Grunge cog 18T
Started as a stock bike that I bought and gradually changed up everything. Now the only original remaining parts are the frame, BB, and headset/stem. Unconsciously, an Italian and Japanese "collabo" overall. Been riding and commuting on it for three years.