1987 De Rosa Professional
By jet sanchEz on 10/21/2010.
Bike tags: Road bike | 1987 | C Record | campagnolo | de rosa | derosa | handbuilt | italian | Merckx | record |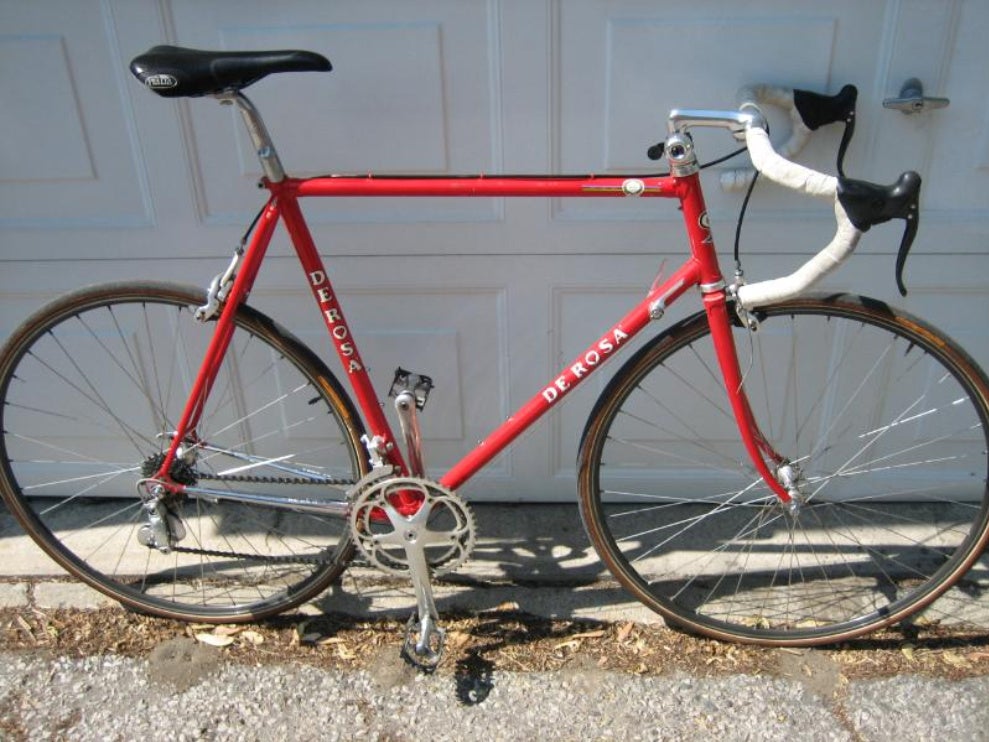 Click to view other photos

De Rosa Professional, 58cm, 1987

C Record hub, semi-aero rim

C Record hub, semi-aero rim

Sella Italia gel, C Record

some ghetto flat pedals and some noisy as heck chain
I saw my Holy Grail listed about an hour's drive from me at a too-good-to-be true price and jumped on it. It is a perfect fit and the bike is in very very good shape with top of the line parts. The last photo is how it was when I got it, with Cobalto brakes and a Brooks Professional saddle, both of which have been replaced. The Cobaltos are beautiful to look at but too risky to ride with (the jewels pop out quite easily) and the saddle is too nice of a target for a thief.
This is my favourite bike and I now understand why people go nuts for De Rosas, the ride is sublime.