karate monkey
By jim-bob on 04/16/2006.
Bike tags: Mountain bike | 29er | dirt drops | midge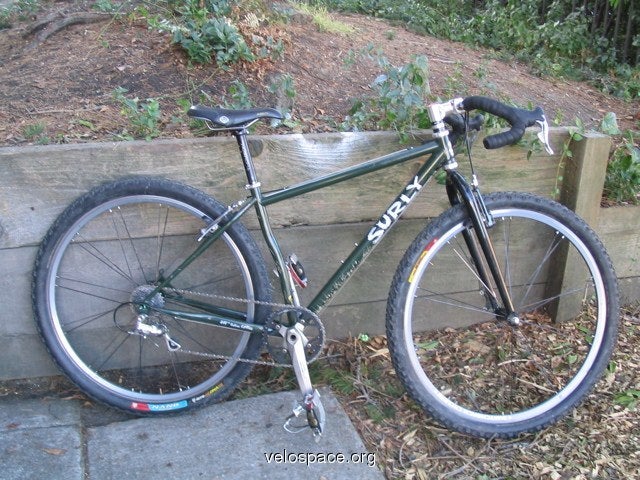 Click to view other photos

midge dirt drops, short-ass thomson stem

bontrager race lite, 10sp campy

deore lx 'hollowtech' cranks and bb, 32/44

thomson seatpost, wtb saddle

mks touring lite pedals - i need to get more of these
The only working geared bike in the house - I really should ride the poor thing more often. I get a big kick out of the bontrager wheels and campy ergo on this thing.