A Miyata is a Miyata is a Miyata - Trail Runner 1989
By stillthere on 08/02/2010.
Bike tags: Mountain bike | Miyata | trail runner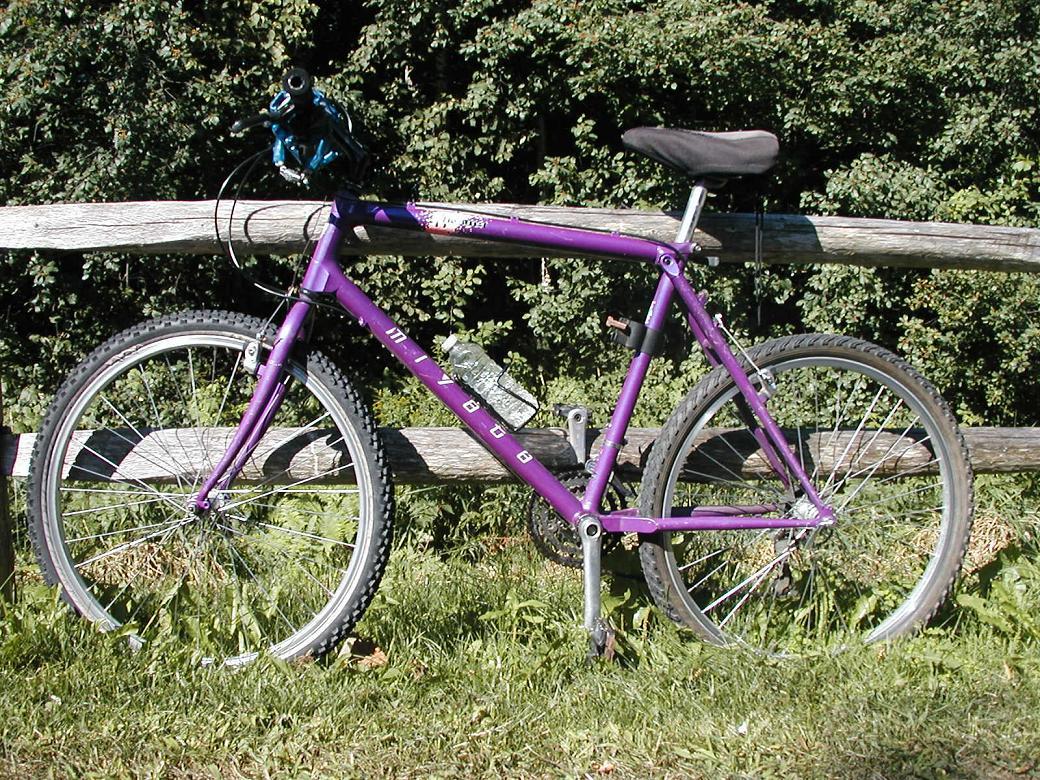 Click to view other photos
Aluminum frame; every component was original when found. One of the best bikes I ever have had. The rear wheel stops only after 244 turns (wow!) when giving the left pedal a half-turn spin while the rear is lifted.
Salvaged from a garbage collection day a week ago. Run fine after replacing the rear tire.
Before this model, I rode Miyata Ninety and Ridge Runner; all have been great bikes!