Bertoni road bike by Bianchi. 56cm with a mix of Campy parts.
By georgiamtbiker on 07/07/2010.
Bike tags: Road bike | 8 speed | Bianchi | campagnolo | campy | chrome | italian | road bike | steel is real |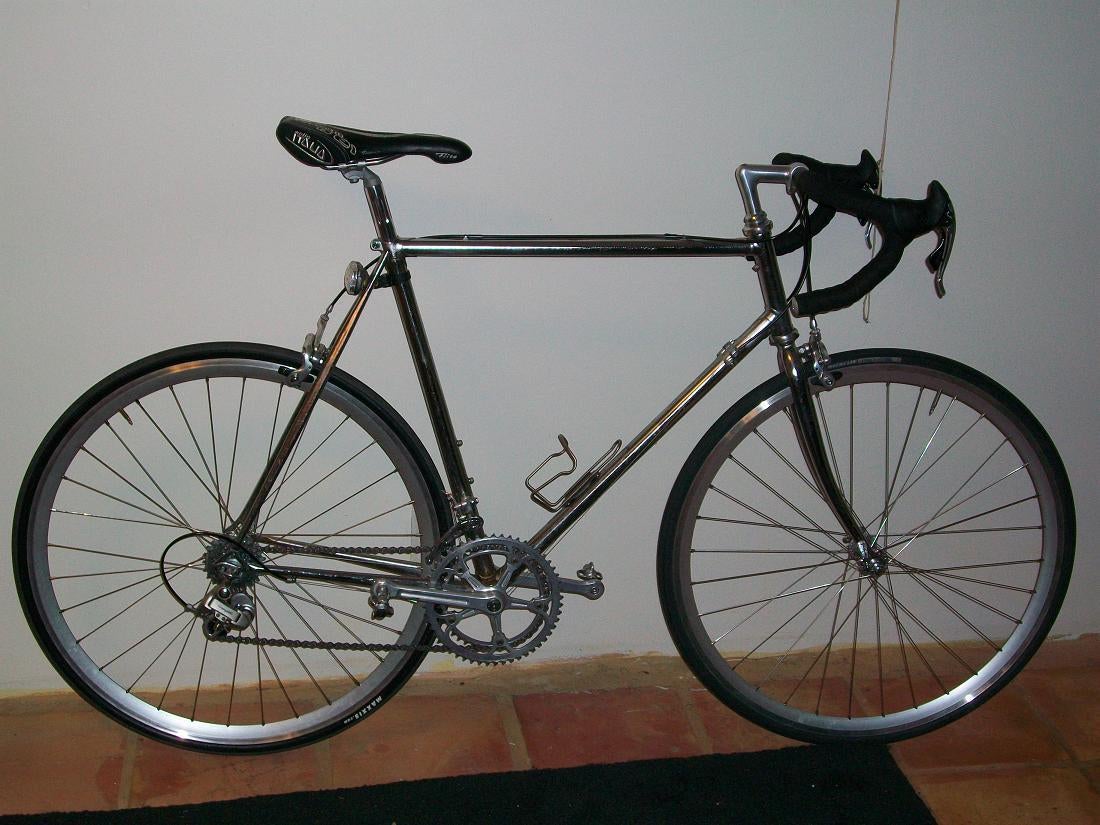 Click to view other photos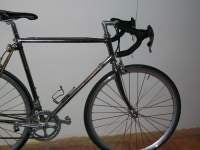 Bertoni by Bianchi mid 80's 56cm

ttt stem on Easton ergo drops

Campagnolo Record threadset, on steel fork

Mavic rim on old Record hub 32 spoke

Mavic rim on campagnolo Mirage hub 32 spoke

selle Italia Gel on Campagnolo Super Record

campagnolo 8 speed Mirage, Mirage 8 speed rear derailer, Campagnolo Record front derailer

Mirage or Chorus can't remember

Campy 52/42 on the front. 13-23 8 speed on the back.
I put this together with parts that I had laying around. Great bike lots of fun. I took it apart to get it rechromed, but found out it would be prohibitively expensive. So I sold it, and just bought another frame, and sold this one. This was my first real road bike I built from scratch.
From what I can find Bertoni's where built in the Bianchi factory. Correct me if I'm wrong, but it does resemble Bianchi's of the time.
SOLD