Kaihatsu - Japanese Track Bike Featured Bike!
on 06/15/2011
By Mig on 07/07/2010.
Bike tags: Track bike | japan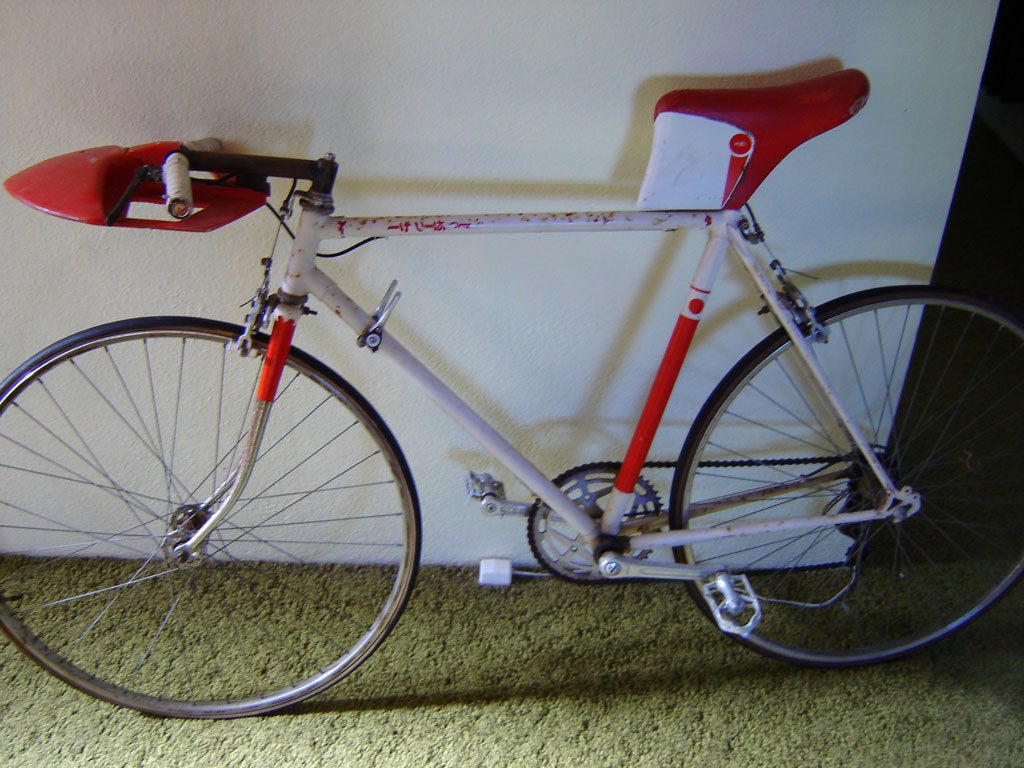 Click to view other photos
More details to come soon....
I picked this bike up for because it caught my eye - mainly the weird front fairing, which ultimately was dropped as being impractical.
The Japanese Hirigana on the side says 'Kaihatsu' which means 'development'. The seat leather originally had this printed on the back as well. I don't know if this was a proper brand, or just a strange custom?
The project should be finished soon, so more pics and details will be uploaded...
If any one knows something about the bike please let me know!