Colnago Master TT Featured Bike!
on 07/15/2010
By Cabeça Nuvem on 06/28/2010.
Bike tags: Road bike | c-record | campagnolo | colnago | delta | Master | sheriff | TT |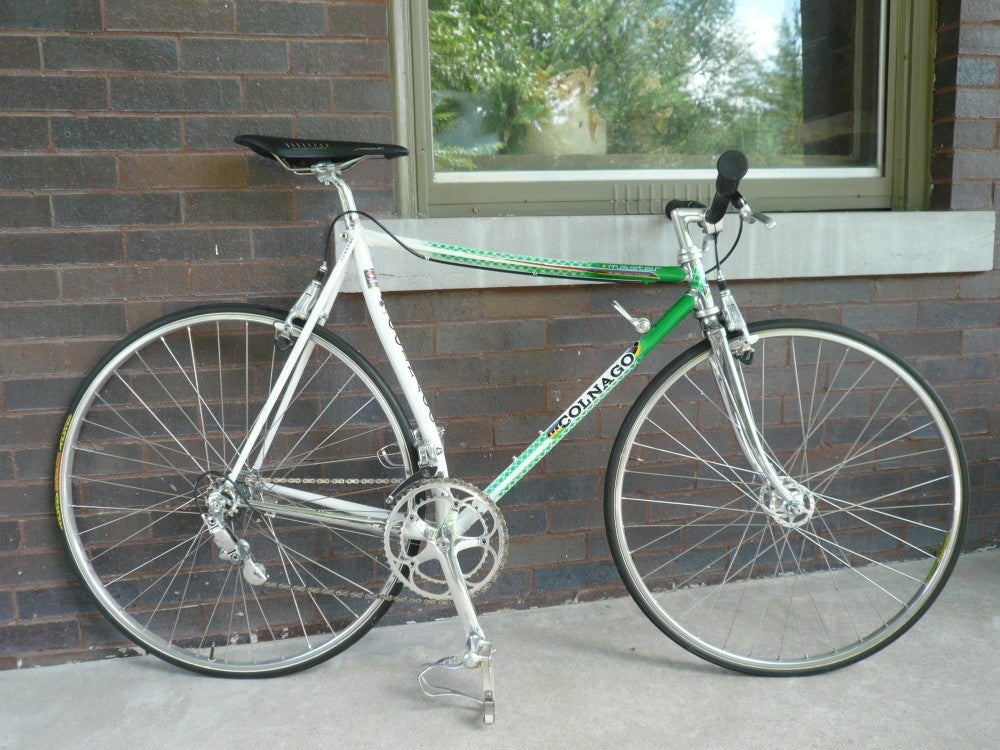 Click to view other photos

Colnago Master TT 84' 53cm

Colnago CT fork, Campagnolo C-Record headset

Campagnolo C-Record Sheriff star hub, Ambrosia Montreal 650 rim, tufo tire

Campagnolo C-Record Sheriff star hub, Ambrosia Montreal 700 rim, tufo tire

Campagnolo engraved C-Record 170 cranks, Campagnolo C-Record BB

Fitzik saddle, Campagnolo C-Record engraved aero post

Campagnolo C-Record aero pedals, SRAM chain

Campagnolo C-Record friction shifters, Campagnolo engraved C-Record front and rear derailers

Campagnolo Delta brakes, Campagnolo OR levers

Campagnolo Ergal alloy rear cassette,
I do have the Moscow TT bars, and a rear disc wheel for it but since I don't race this think it is a bit over-kill to fly around in the superman position... It is surprisingly comfortable to ride around with the risers.
Got the frame from a guy in Italy who I was told used to work in the Colnago shop... not sure if it was true, but he had a AMAZING collection of the coolest bikes I've ever seen.. including a version of this that was a pursuit frame I think it said "Lazer" but I could be mistaken... he wasn't up for selling that one saddly..
Since my race bike has been stolen I am going to be forced to sell it to get another setup... if there are any interested peeps out there MSG me. I'll warn you its not a cheap whip.