Melba
By MrGreen on 06/14/2010.
Bike tags: Single speed | 49cm | Chicago Daily Commuter | Cork Grips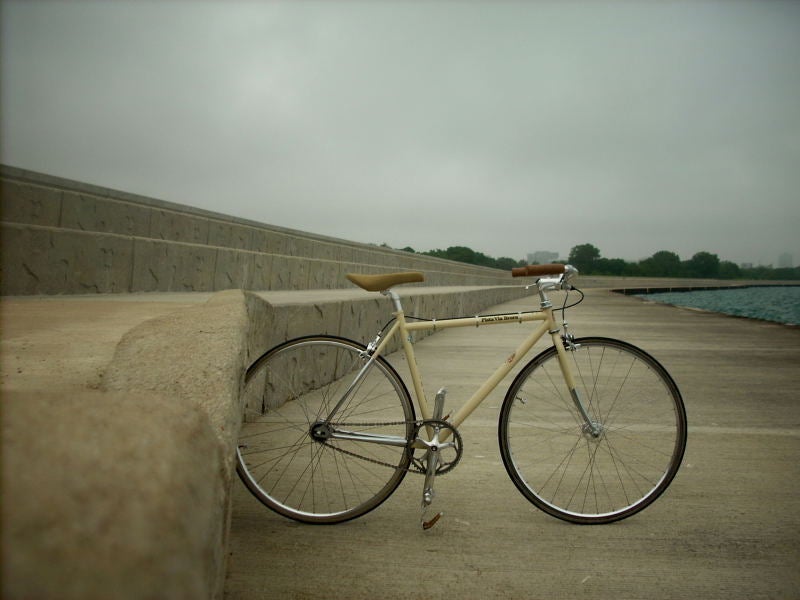 Click to view other photos

2010 49CM Bianchi Pista Via Brera

Bontrager Cruiser Bars, Stock Stem

Stock with Sram Torpedo Fixed/Free Hub

Stock with Truvativ TOURO Track 1.1 48T

Stock with Silver MKS Sylvan Pedal & Steel Half-Clip
Rode fixed daily for almost five years and my body started to hurt. Decided to switch to something a little more comfortable. Love this bike. Will eventually add chrome fenders, nicer wheelset, etc. Would highly recommend a trip to Boulevard Bikes in Chicago if you haven't been there.