Moser team Saeco
By Gabba on 05/14/2010.
Bike tags: Track bike | aluminium | gipiemme | hed | italian | Moser | Track |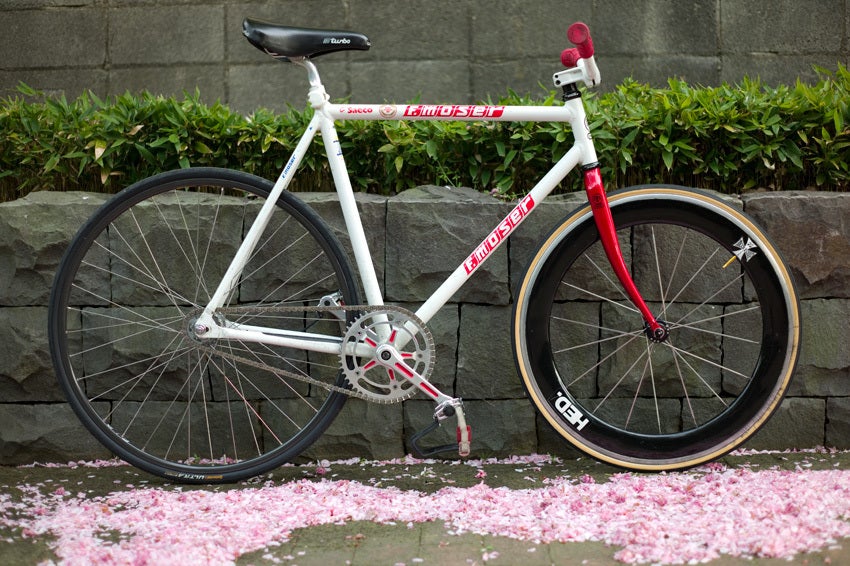 Click to view other photos

Bmx stem and steel handlebar

Moser alu fork and FSA headset

Hed 60mm 650c Vittoria juniores tubular

Fir EA60 36H Continental super Sport

Gipiemme special 165mm - Gipiemme special

Selle Italia Turbo - Timec
This bike was actually owned by italian track rider Silvio Martinello of the Saeco team.
He won a gold medal in Atlanta in 1996 with this very bike.
I got it with a broken fork and replaced it.
I put on a low gear ratio and use it for having fun, not tricks, just long skids and wheelies.
Very light bike of stiff aluminium.