My one is red
By kaido_k on 03/07/2010.
Bike tags: Track bike | Commuter | anchor | bridgestone | keirin | njs | Pisto Poseur |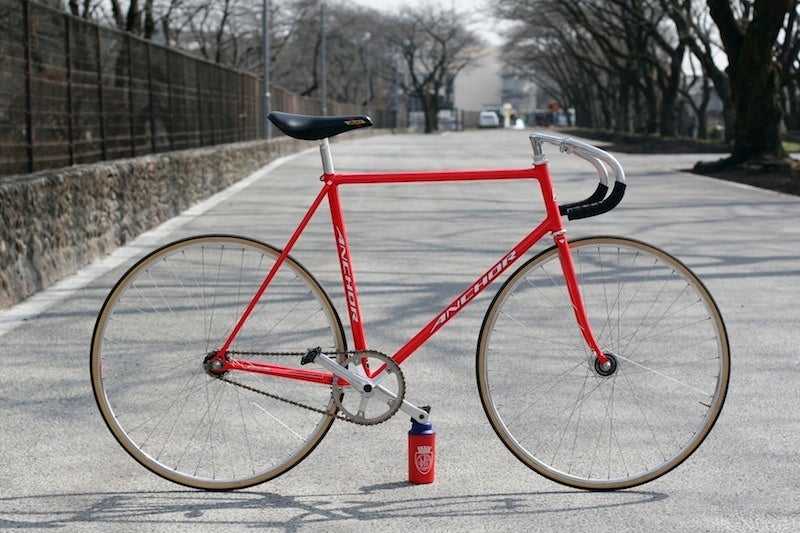 Click to view other photos

Bridgestone Anchor/56 c-t/2008/Kaisei 8630R

Ariake Jaguar/Nitto NJSP72

street: Time ATAC carbon/titanium track: MKS Custom Nuevo

street/tubular: 47 x 16 track/tubular: 47x 15 or 47 x 14
Custom frame built in 2008.
I purchased this new from the original owner around June 09 (this frame was a spare).
A little bigger than I thought because of the seat tube angle and slight slope.
Fits more like a 58 seat/56+ish top tube?
*might* be selling it because I prefer something smaller...