GT Rage, Saved from a Barn
By tbdrew on 02/17/2010.
Bike tags: Road bike | Commuter | aluminum | GT | GT Rage | road bike | Speedball |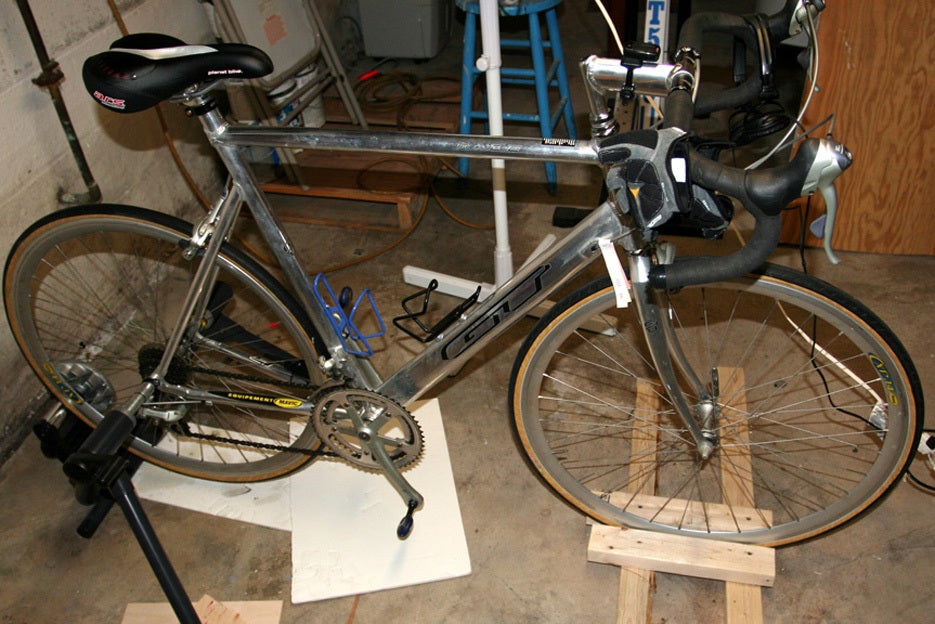 Click to view other photos
I bought this for my son 18 months ago after stumbling on it through a friend. Son did not ride it so I bought it back from him. Added Speedplay pedals, cleaned it up and ride away I go! I am 52 yrs old and did not need a real high end bike.
I am interested in finding a 56 cm model in either the GT Rage or the GT Lotto. 58 cm works ok but 56cm is even better. Glad to be here and look forward to meeting some new cycling folks! Everything is pretty much stock. Do not see many of these around but it rides real nice.