All-City Big Block
By jqmpls on 01/31/2010.
Bike tags: Fixed gear | Track bike | 55cm | alex | all city | all-city | big block | easton | Elite | framesaver | hennepin | njs | sugino | Thomson | Track | x4 |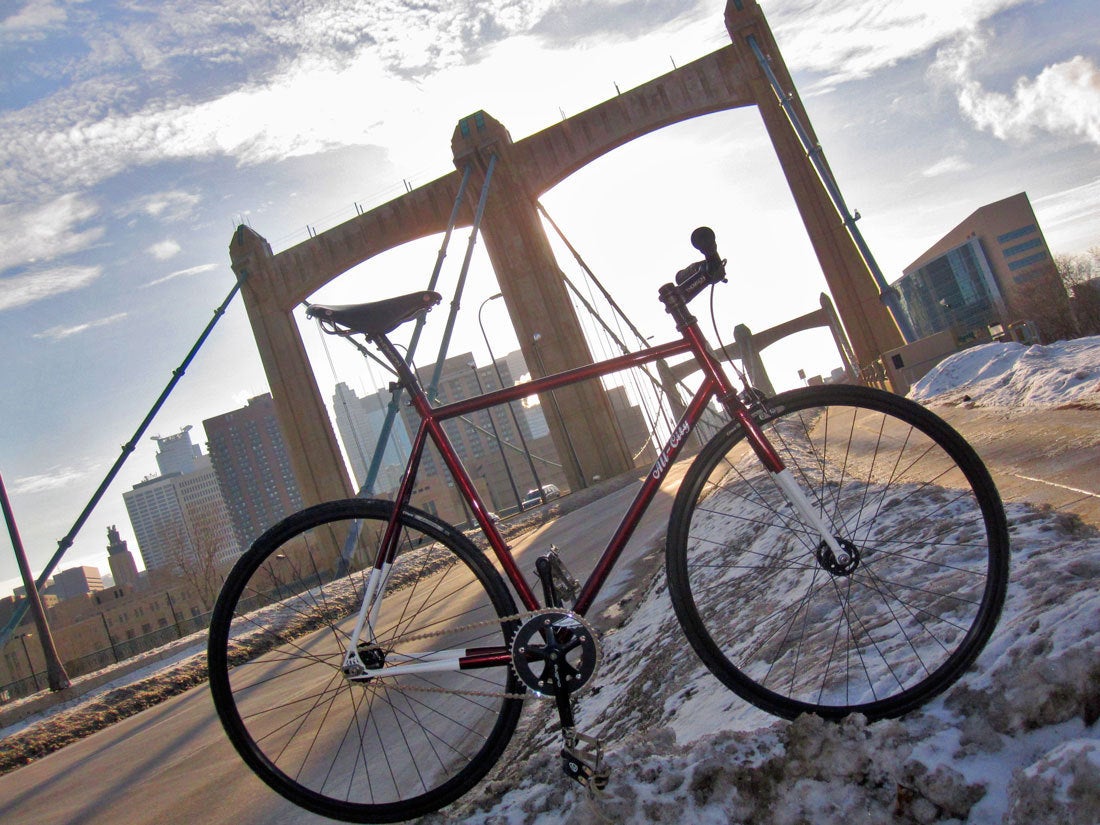 Click to view other photos

All-City Big Block/55cm/2010

Easton Monkey Bar(Medium Rise)-chopped/Thomson Elite X4

For now: All-City Standard Track Hub /ALEX R450/Vittoria Zaffiros

Sugino Messenger/TH Industries68X110mm

Brooks B17/Thomson Elite (setback)

All-City Standard Track /KMC

Cog:16/Chainring:44/ Framesaver
Only a few days into ownership, but looking forward to a long lifetime of love together.
Took these pics on the Hennepin Bridge from which All-City derives its insignia. For those who don't live in MN, the bridge beautiful to bike over--especially at night.