John's Schwinn Cutter
By johnny thunder on 01/28/2010.
Bike tags: Fixed gear | 52cm | charge | CUTTER | fixed gear | Matt Black | nitto | schwinn | Zenith |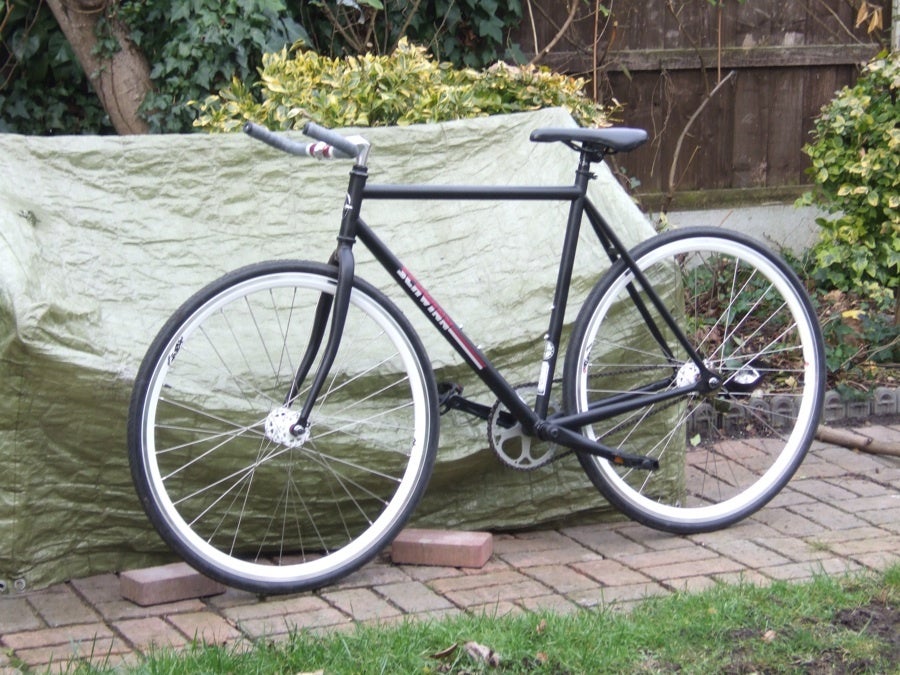 Click to view other photos

Schwinn Cutter / 52cm / 2009

Nitto baby bull bars / Zenith quill stem

Schwinn forks / 1'' threaded Headset

Charge Dish Wheel / Kenda Tyre

Charge Dish Wheel (flipflop fixed/freewheel) / Kenda Tyre

Schwinn Crank and bottom bracket

Schwinn seat / Schwinn Pillar seatpost

Black Resin Pedals / KMC Chain

46/18 gearing / Schwinn chainring / Brick Lane Bikes Fixed Gear and lockring
My first Fixed gear! Bought the Schwinn in December, have since upgraded a few parts. Will probably be a constant work in progress as my skills improve. Hoping to learn a few tricks and just ride about a bit.