Kiyo
By Sempre_Vincere on 03/14/2006.
Bike tags: Track bike | dura ace | hatta | kiyo | nitto | njs | San Francisco | swan | Track |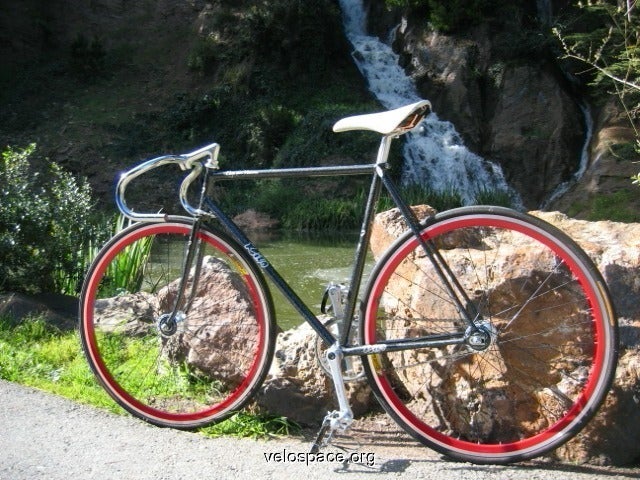 Click to view other photos

Kiyo fork, Hatta Super SWAN headset.

Dura Ace high flange straight laced deep V.

Dura Ace high flange deep V.

Sugino 75 cranks, Hatta R9400 NJS BB.

REGAL Girardi saddle, Dura Ace post.

MKS pedals and cages, TOSHI straps.

Sugino 75 49T, Dura Ace 18T
KIYO MIYAZAWA frame measures 54 c-t, 52.5 c-c, with a top tube of 53.3.Ive been told that Kiyo Miyazawa is a very small custom Japanese frame builder in the Tokyo area, and the framebuilder studied under Rossin of Italy. NJS stamped, Rear spacing is 120. I love this bike!