Fixie Tall Bike
By larsenf on 12/14/2009.
Bike tags: Fixed gear | Track bike | Commuter | collapsible | daily rider | deathtrap | fixie | hipster killer | lugged | steel | tall_bike | travel |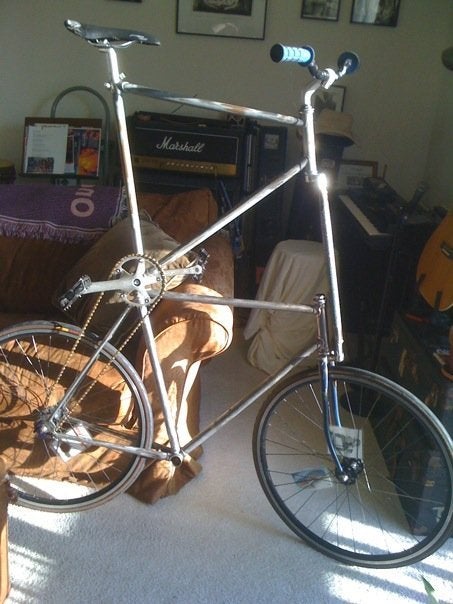 Click to view other photos

56cm bent nishiki with a 56cm fuji that was rear ended by a car on top.

nishiki fork + foldie fork + mtb top tube / two crappy headsets

mismatched 165mm cranks from beater fixie
28.2 lbs
top frame is welded to a seat post so i may remove it and pack the whole thing into one bike box
yes it is strong enough, i ride and skid stop it everyday.