My late 80s Basso Loto SLX fixed gear
By bassobasso on 03/26/2007.
Bike tags: Fixed gear | 56 CM | basso | fixed | gear | Loto | lugged | slx |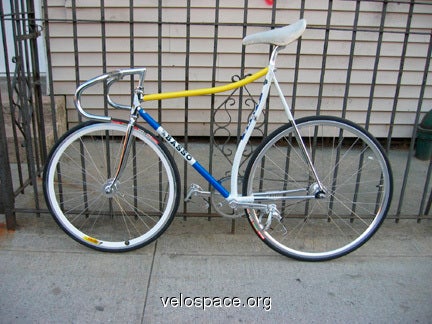 Click to view other photos

Basso Fork, Campagnola Chorus
This is a late 80s Basso Loto SLX with Columbia SLX tubing that was turned into a nice fixed gear. The paint job is custom from before I bought it. I'm still learning about this bike and I'll put up better pics when I can get my hands on a digital camera.