Girlfriend's Heavy Cruiser - Schwinn (SOLD)
By jburnha on 12/01/2009.
Bike tags: Commuter | 80s | Coaster brakes | cruiser | schwinn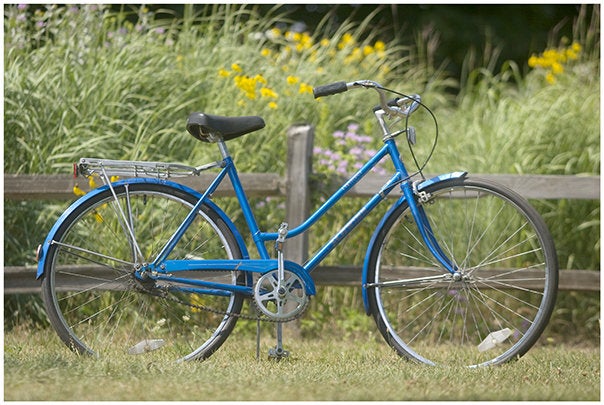 Click to view other photos

Schwinn Collegiate / Small / 1980s

Coaster brakes and single front caliper
This is the girlfriend's bike but I do ride it every once in a while (its fairly small but if I am just cruising to the park I might choose to take it 'cause the pace is very nice. However, because it is sooo heavy, we have tried to sell it (which is why I took such pictures) and come next spring we will try again.
SOLD