IRO
By dropdeaddale on 03/23/2007.
Bike tags: Fixed gear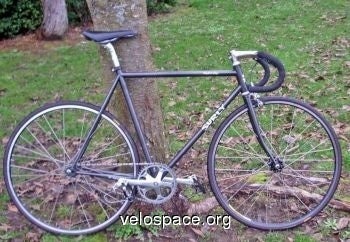 Click to view other photos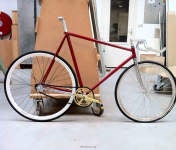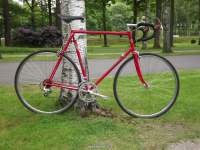 Miche / 48 in the front 18 in the back
I have a Campagnolo seat post but I'm too lazy to take the saddle off the seat post from my other bike so I just ripped out the whole seat post and used that one for now. I added in MKS metal toe clips that are also not pictured. I'm too lazy to update.