colnago classic
By veronica on 03/20/2007.
Bike tags: Road bike | Brooks | colnago | lugged | road | steel |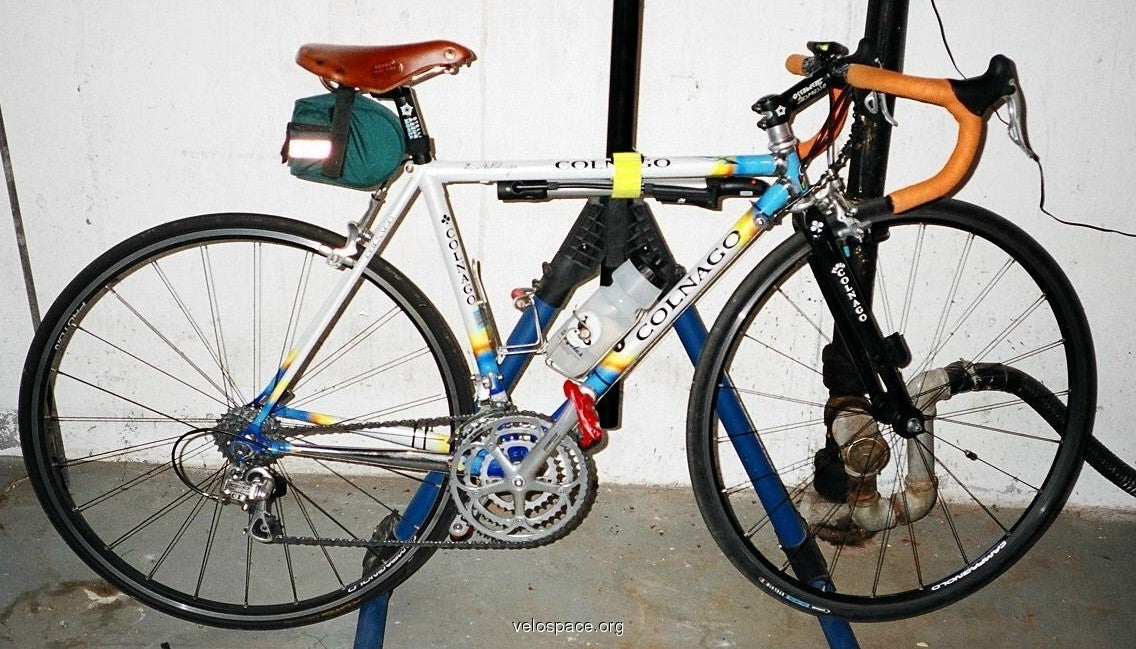 Click to view other photos

itm fibre handlbars, stella azzura espresso stem

colnago fork, chris king headset

campy record bb and crankset, 170 lenght

brooks team pro S, stella azzura monza seat post

wipperman chain, look pedals
shifters, brakes are campy chorus. built this bike up in 2001. it's a triple for my old bones/muscles. it is my main ride. use it for nice weather commuting, fun rides, long rides, nice weather errands.