AMI Fixed Gear -- old Skool vintage fixed fun
By not enough bikes on 10/27/2009.
Bike tags: Fixed gear | 531 | AMI | cottered | fixie | lugged | not enough bikes | Old Skool | road | roadie | selle pryma | shellac | shellaced | Speedwell | steel | stronglight | vintage | Zeus |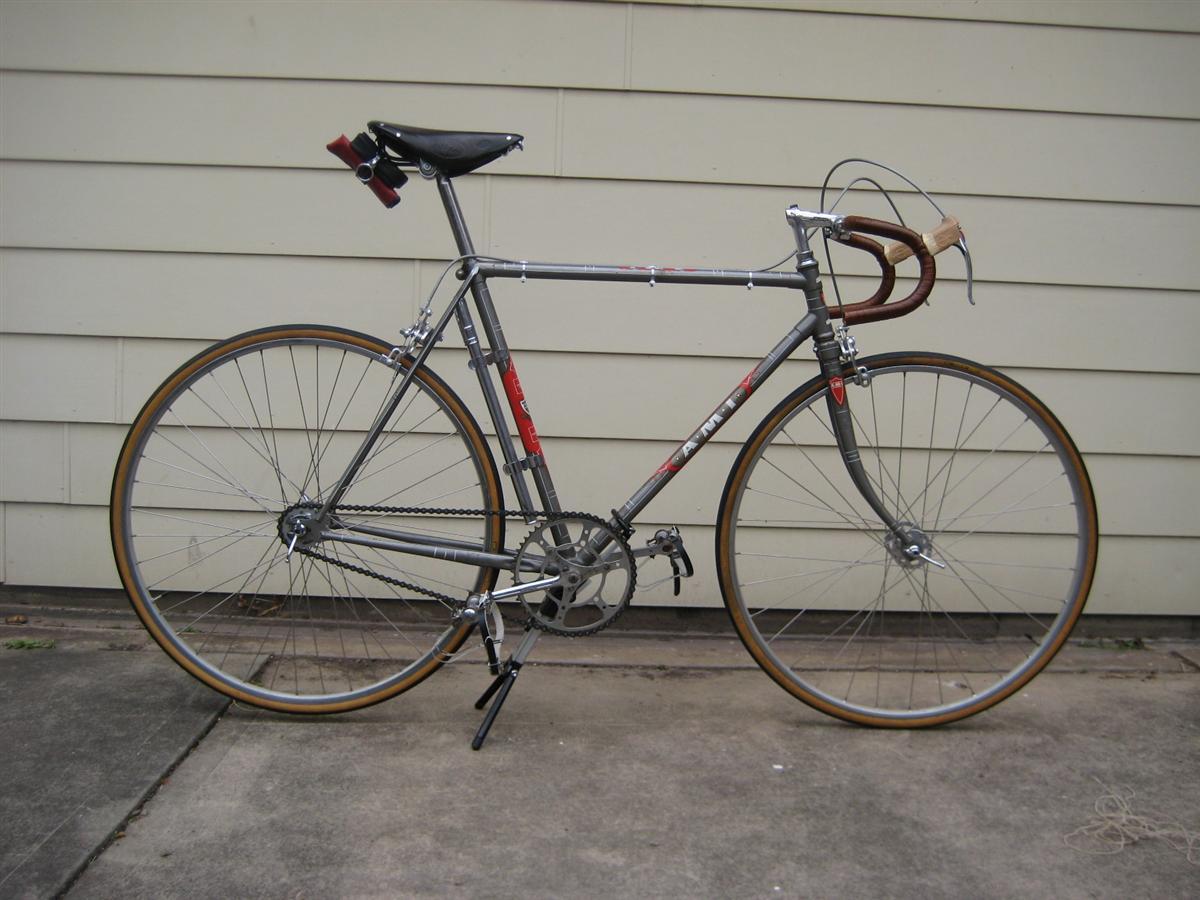 Click to view other photos

56 cm with AMI decals and pinstriping,

Milremo stem and alloy track style bars with white cotton tape and lots of coats of shellac.

Weinmann alloy rims • Normandy high flange track hubs 32 spoke

Weinmann alloy rims clinchers 27x 1 1/4 • Normandy high flange track hubs 40 spoke

Stronglite steel cranks with 52 tooth chainring

Selle pryma 65 with a Zeus tublar carrier holding a spare tube

french thread rat trap sttyle with caos clips and soma leather straps.

Altenberger brake levers and caplipers

currently running 52 x 19 fixed
If anybody know any thing about the AMI brand i would be keen to find out more, i suspect it was a speedwell which was refurbished buy AMI cycles in Sydney a long time ago. also keen to get peoples thought on how old it may be.
Just finished getting this back on the road and I had hoped it wasn't to small as my others are normally a 58 who would have thought 2cm would make that much of a difference but it does. Oother then that it's great.
Lots more pictures on my Flicker page
http://www.flickr.com/photos/not_enough_bikes/sets/72157622303743763/