Free Spirit ladies 3-speed (Aimee's bike)
By notjason on 10/18/2009.
Bike tags: Commuter | 3-speed | brown | fenders | free spirit | girls bike | ladies | orange | shimano |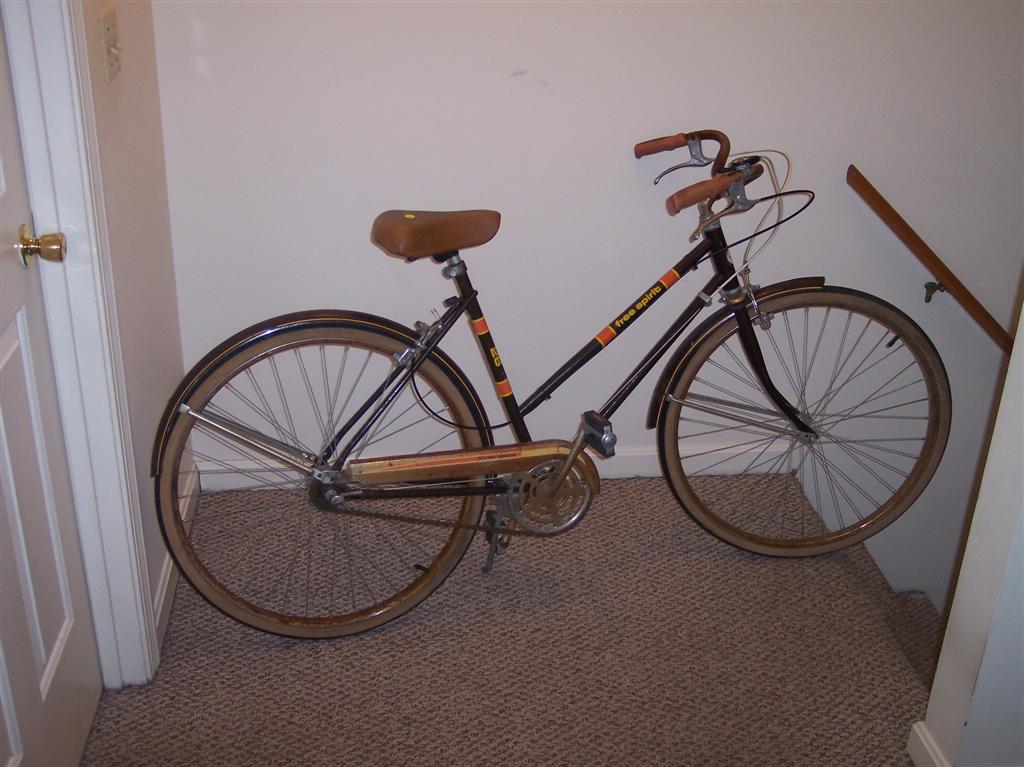 Click to view other photos

1970s Free Spirit ladies 3-speed

Shimano 3-speed hub and shifter
I bought this bike for 2 dollars, fixed it up, and passed it along to my friend Aimee. There is nothing noteworthy about this bike, but I think it's gorgeous, so I thought I'd share. We've been having the hardest time getting the back brake to work well. I may try replacing the entire system next time I get the chance.