Fuji track pro 56cm, polished SOLD*
By AlucardBelmont on 10/15/2009.
Bike tags: Track bike | 56cm | Fuji Track Pro | H+son | nyc | philwood | sugino 75 |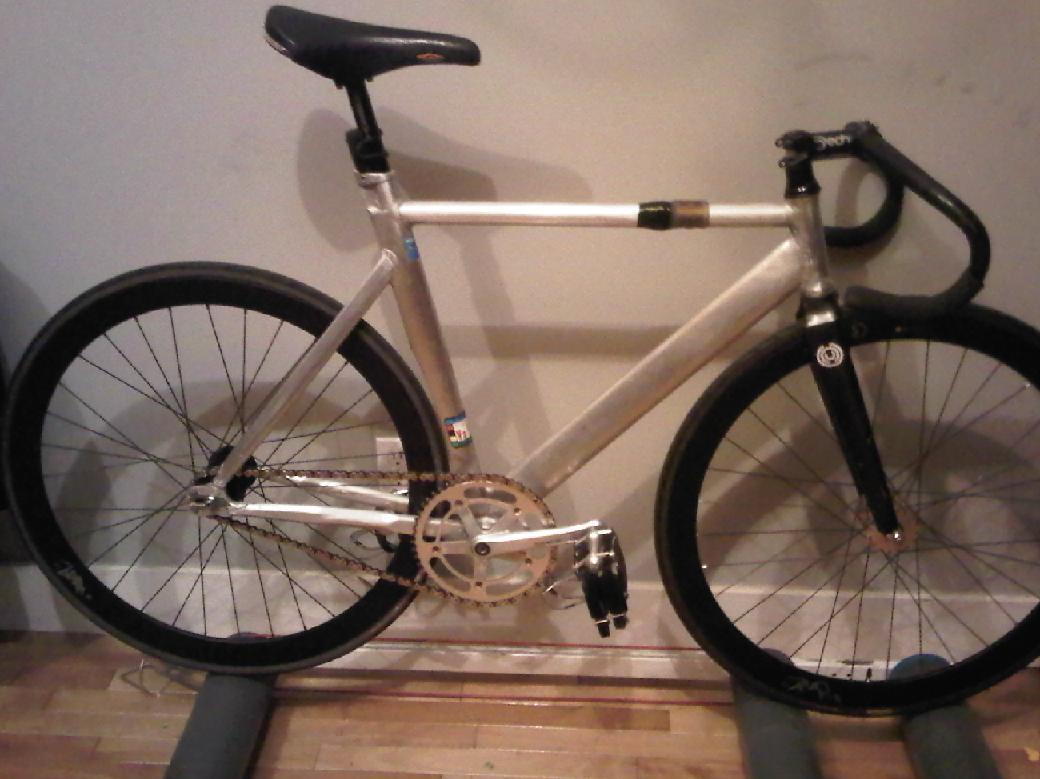 Click to view other photos

Deda Alloy pista bars /stem

Sugino 75,sugino mighty track chainring NOS, Campy bb

thompson elite , san marco rolls

mks , toshi double straps , kmc cool chain
Wheels are for sale, the frame as well. inquire.