Bianchi Super Corsa
By retrofit on 10/10/2009.
Bike tags: Road bike | 1980 | Bianchi | celeste | super corsa | vintage |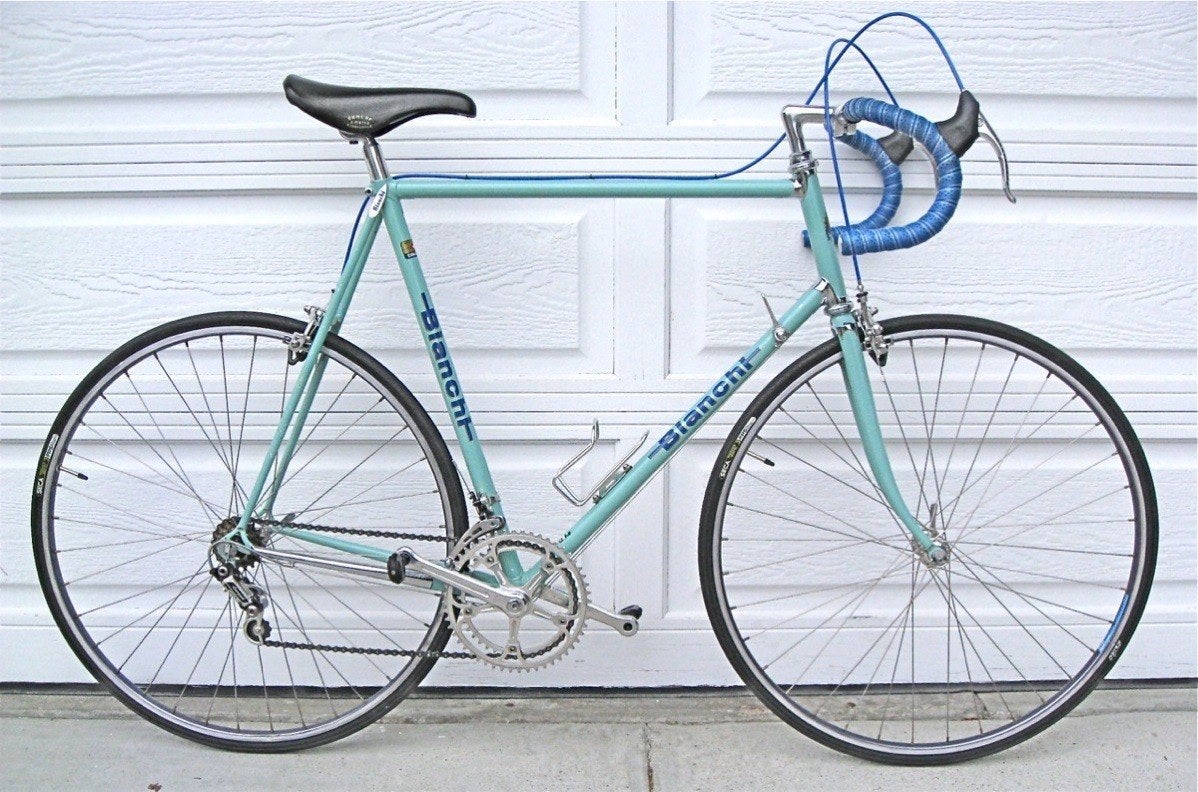 Click to view other photos

Columbus SL/SP tubing / 63 CM (c-t) / 1980

Cinelli Giro D'Italia 64 / Cinelli 1A

Columbus / Campagnolo Record

OMAS Hubs / Ambrosiso Rims

OMAS Hubs / Ambrosiso Rims

San Marco Concor Super Corsa / 3TTT

SpeedPlay Light Action / Sedis

Suntour New Winner 6-Speed Freewheel 13-24 / Campagnolo Super Record 42/52
I built-up this Super Corsa from a frame I purchased on Craig's List. Although components are mostly according to catalog specs, some are not entirely period correct. Handlebars and stem are later logo Cinelli and the San Marco saddle is mid '80s. I've managed to narrow the date of the frame to 1980, though 1979 is also a possiblity. Since the pix were taken I changed the freewheel from 5-speed to 6-speed (13-15-17-19-21-24).
Serial Number (on bottom bracket shell): 7 6.8.410