Benotto Modolo 3000
By jet sanchEz on 10/02/2009.
Bike tags: Road bike | Benotto | Campangolo | campy | gipiemme | road bike | Veloce |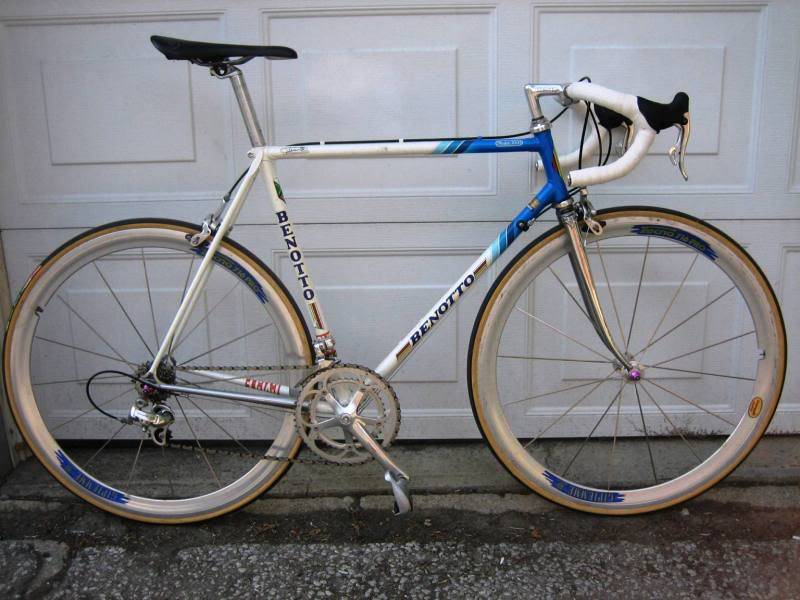 Click to view other photos

Benotto Modolo 3000, 56cm

Modolo Flash bars, 3TTT stem with "Benotto" engraved

Veloce post with a Condor seat

9-speed Campangolo Veloce
Very fast and tight bike that I found on craigslist. The Gipiemme wheels are basically a poor-man's Shamal but they are very light and stiff so, whatevs.
The last photo is the one photo that was in the CL ad with just the caption "bike for parts"