08 Fuji Track Pro
By fabio698 on 09/20/2009.
Bike tags: Fixed gear | 52 | deda | fsa | Fuji | newport beach | nitto | pro | pursuit bars | rb-021 | Track |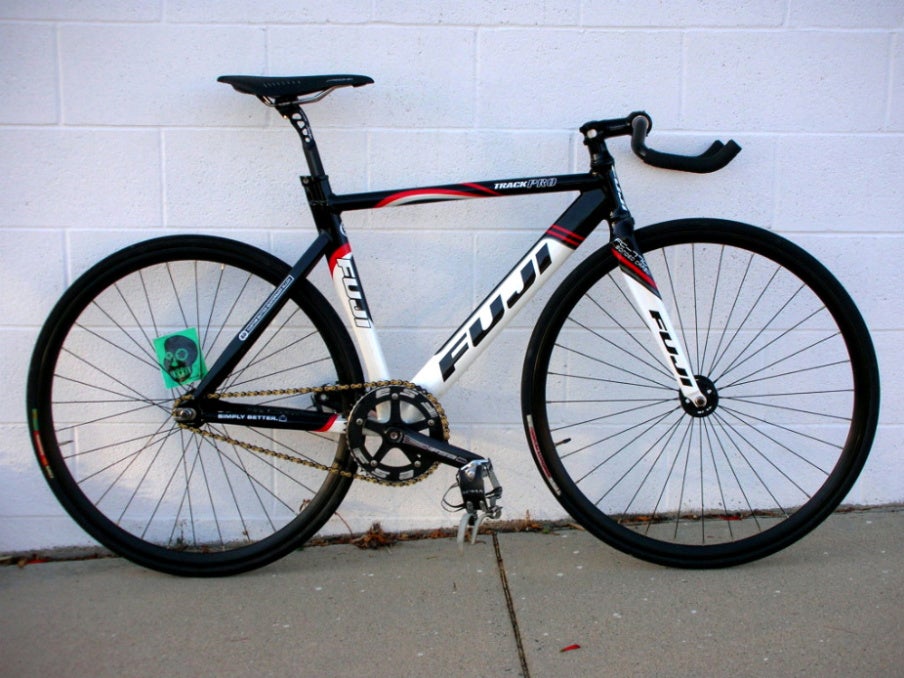 Click to view other photos

Fuji Track Pro / 52 / 2008 /

Deda Pista, Soma Urban, Pursuit, Anwer risers, or Nitto Rb-021 / Thomson X2

Stock / Cane Creek Integrated headset

Velocity / Alex Rim Crostini

Velocity flip flop (fixed/fixed) / Alex Crostini

Fizik Arione Tri 2 / Miche Supertype

MKS Sylvan with Soma Toe cages and Soma Double Straps / Izumi V
So far its my best one, still got some work to do on it. Might powdercoat the frame black too. Broke the fork once in an accident but I had it replaced. Also got a Knog N.E.R.D.
Future Additions:
Front Hed3
EAI 18 tooth cog
Black Miche Advanced Crankset or Omniums
Deep Vs laced to black Phils or Mavic Ellipses
I like it.