HERCKA - Clemens Schmitz "Clemenso" all chrome - Shimano Dura Ace 1. Gen. black
By retrosteel on 09/20/2009.
Bike tags: Road bike | Belgium | black | chrome | clemenso | Crane | dura ace | hercka | NOS | shimano |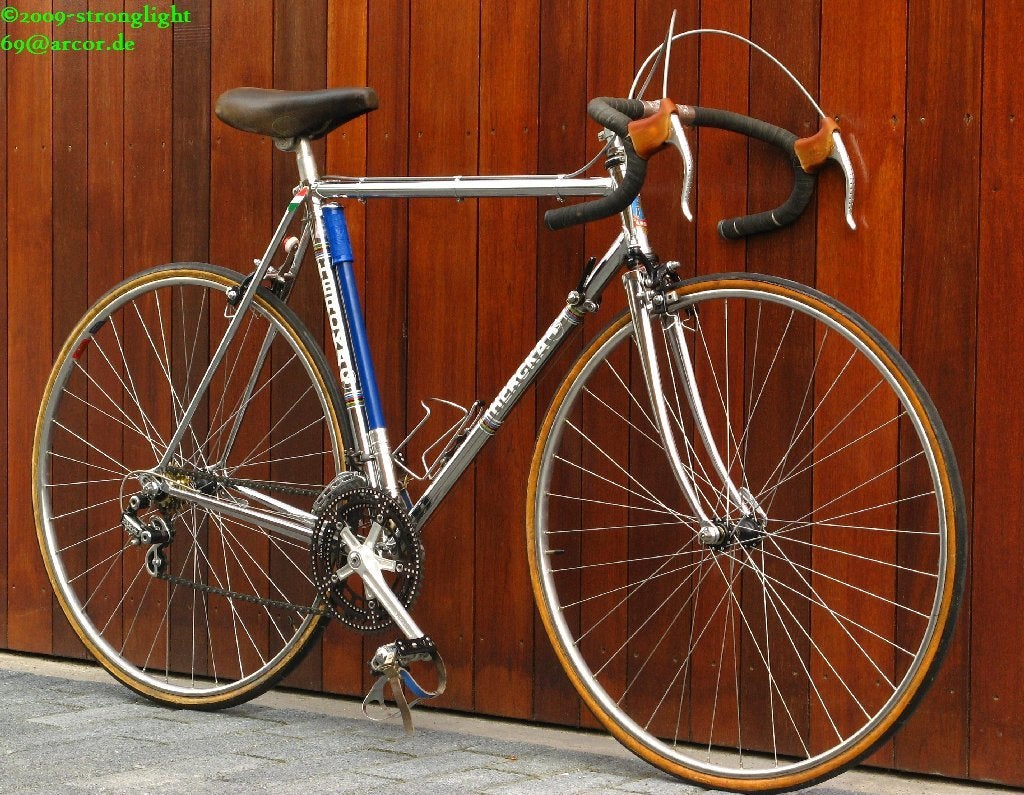 Click to view other photos

Hercka - Clemens Schmitz - 1975 - Size 55CM

Shimano Dura Ace black/Mavic/-

Dura Ace - black/ Dura Ace - black/chrome
Found untouched and never hit the road. this bike was never used for its purpose. handmade by a small belgian manufacturer which later turned his name to, more known, Clemenso. all chromed ishiwata cromo steelframe made by clemens schmitz. first generation dura ace/ crane group in rare black anodized finish.