red rambler
By bwclimb on 03/01/2007.
Bike tags: Fixed gear | Commuter | brakeless | Duke | Durham | Fuji | K.I.S.S. |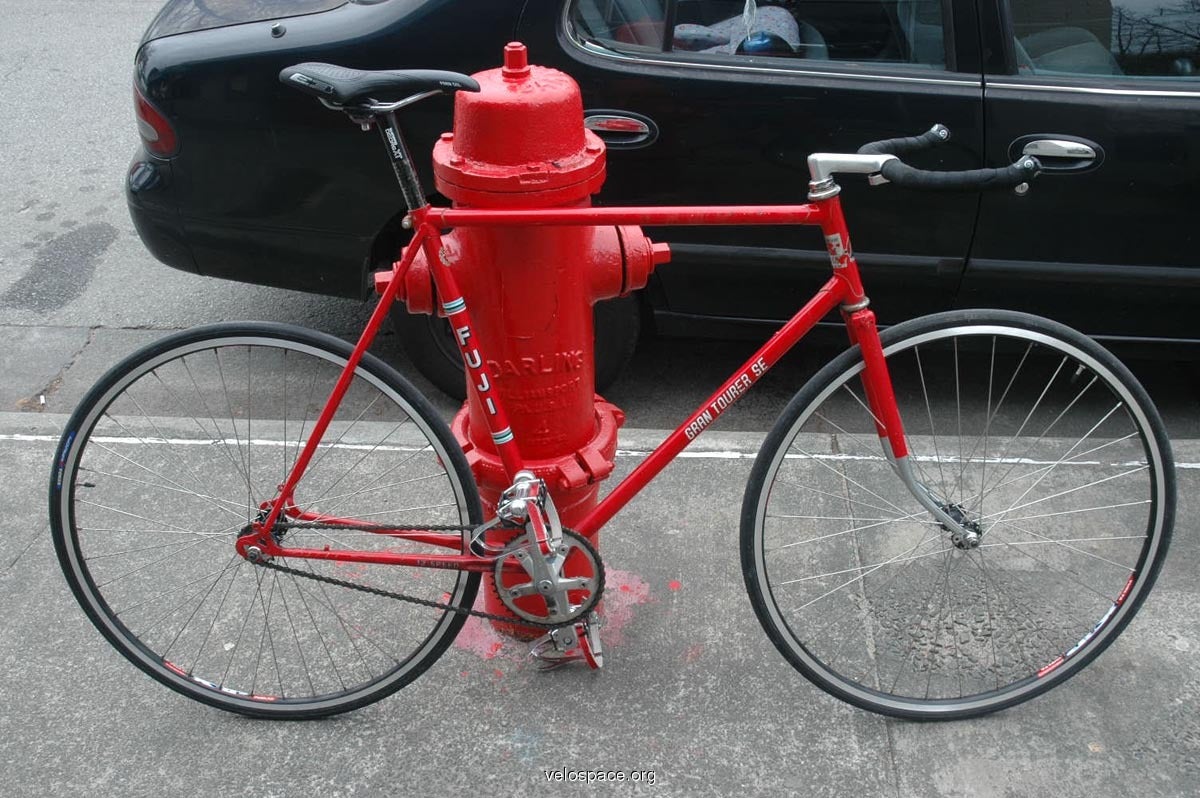 Click to view other photos

Scavenged late 70s Fuji Gran Tourer SE

"custom" stem scavenged from abandoned Schwinn Le Tour, flipped and chopped bars off ancient Sears Free Spirt

Vuelta XRP rim and track hub

Crankset scavenged from the Le Tour, bracket and chainring from the Fuji

E3 Form Gel saddle, Deore XT seatpost salvaged from campus junk bin...said something like "do not use." hm...

MKS Sylvan track pedals, toe clips from the old Le Tour. resurected Sram PC69 Mountain bike chain
My first fixie: a frankenbike project from two bikes abandoned on campus.