Kalavinka Super Exhibition
By sashae on 02/26/2007.
Bike tags: Track bike | kalavinka njs custom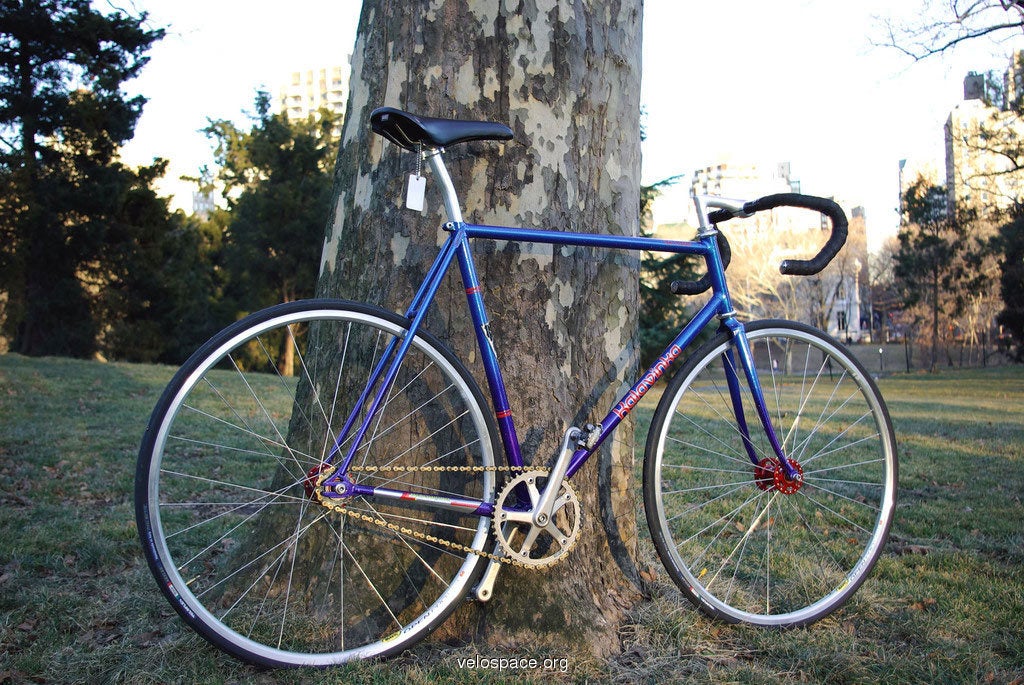 Click to view other photos

Kalavinka Super Exhibition, Panasonic 'sonic blue' to crystal purple fade, rainbow metalflake.

Kalavinka aero/Hatta Super Swan

Phil Wood SLR/Mavic Open Pro

Phil Wood SLR/Mavic Open Pro

Sugino Grand Mighty/Hatta R9400

Selle San Marco Regal Ti/Thomson Elite

Shimano PD-M959 pedals, HKK Vertex chain

17t Phil Wood cog/47t Sugino S3 Cubic chainring
Custom built last summer for me by Tanabe-sama. Fits perfectly, rides even better. Thanks to Tomity-san for the custom senja-fuda.