A Very Handsome Bob Jaskson
By ecpowertap on 02/26/2007.
Bike tags: Road bike | bob | bob jackson | campagnolo | jackson | Oakland | Philadelphia | potsdam | record | treadmill |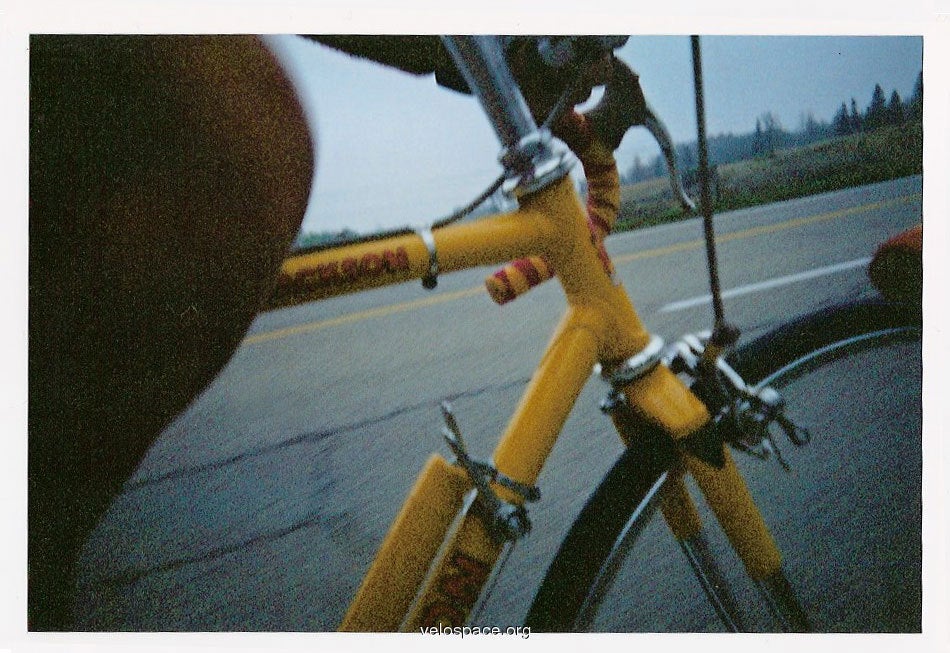 Click to view other photos

Bob Jackson, road frame, 70's early 80's, not sure, 531, restored paint, all clamp on cable guides

campy record, mavic ma2, conti 2000's

campy record, mavic ma2, conti 2000's

brooks professional honey, campy record

campy record, campy cages, cinelli laminated straps

6 speed rigida corn cob, 52/42
these are from the last 40Km of my cross country tour. Over 4000 miles on my other Bob Jackson but I had this bike brought to me late in my last day, switched bikes out and sent my trailer and other bob ahead of me so I could make the final leg of the trip before dark, well almost... I finished after riding for about forty minutes after dark.
sadly I look at this bike more then I ride it, but I do ride it when I'm not in the city where 70's single pivot brakes are ok. Some day I'll get around to building a tubular wheelset for it, I wish I wouldn't have rebuilt them to clinchers when I got the bike but its still a great bullet proof wheel set, the MA2's make fixing flats a pain and only certain tires will fit over the flanges but they feel very smooth.