gazelle champion mondial
By skoota on 02/21/2007.
Bike tags: Fixed gear | gazelle champion mondial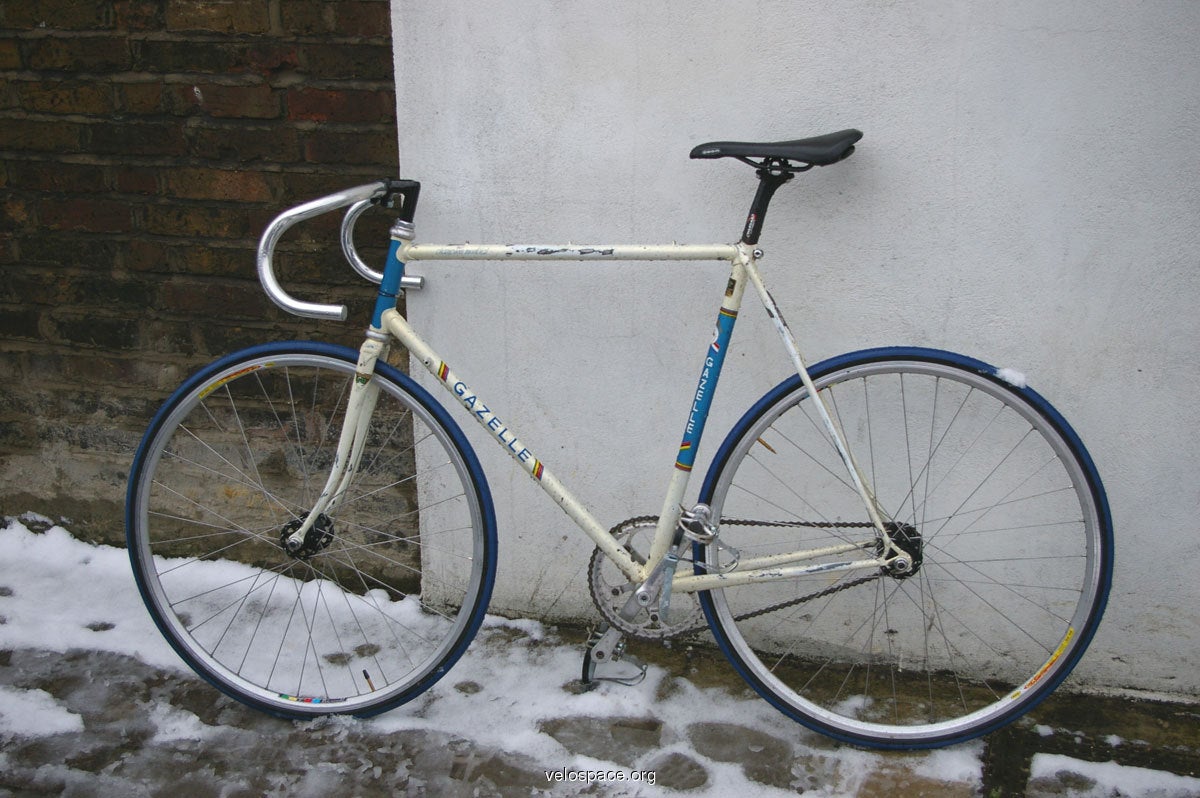 Click to view other photos

gazelle champion mondial year?

ambrosio hubs, mavic cxp22 rims

ambrosio flip flop, mavic cxp22 rim

pazzazo carbon, selle italia coda
my second fixie/conversion, this bike is so light its almost skips when you peddle it, just finished building it jan 2007. I'm in love. i've changed saddles to a spezialized alis now, that coda was a vein breaker. if anyone know the year of frame, please tell.