Chrome SE Premium Brew
By Sugary_Otis on 07/10/2009.
Bike tags: Fixed gear | 54cm | chrome | deep drops | gold | I deserve a Beer | MKS | NittoB1A | paul cranks | Philadelphia | Pinarello | selle turbo | Velocity Deep V's |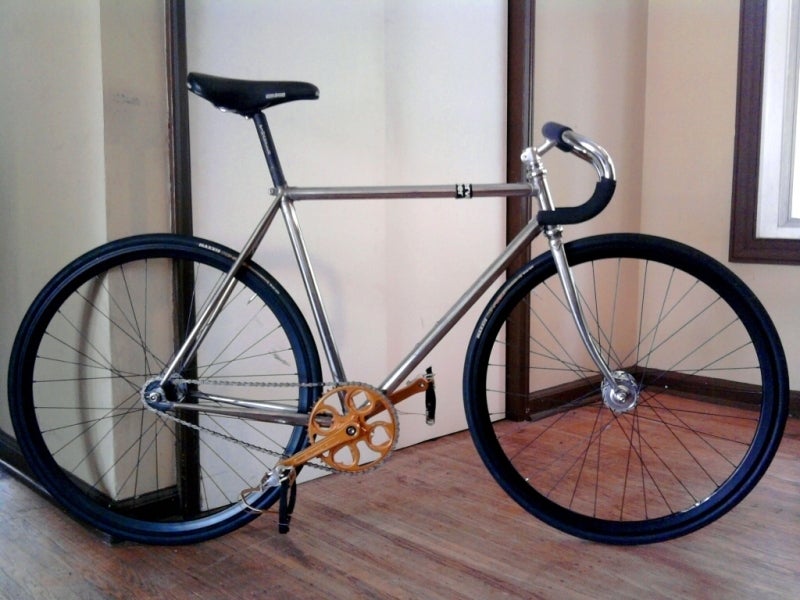 Click to view other photos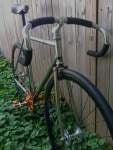 Nitto B1A 1" reversible track stem, 40cm deep drops (no idea who made them but they have the dramatic curve like old Cinelli #14

Campagnolo, 70's loose bearing headset / SE fork from the frameset

Suzue Pro Max / 2-cross Velocity Deep-V

Suzue Pro Max / 2-cross Velocity Deep-V

48 T 165cm Paul Cranks - Gold anodized / Phill Wood 110.5mm bottom bracket

Pinarello post / Selle Turbo saddle

MKS Custom Nuevo pedals with MKS toe clips

17 tooth rear cog for 76 1/4 gear inches.
I like it a lot. Newest incarnation of a frame I built up last year.