fantastic lurking by the creeper, for the most powerful tap
By ecpowertap on 02/18/2007.
Bike tags: Road bike | creeper | fantastic | fizik | lurker | lurnking | Oakland | Philadelphia | shimano | space 1026 | ultegra | univega |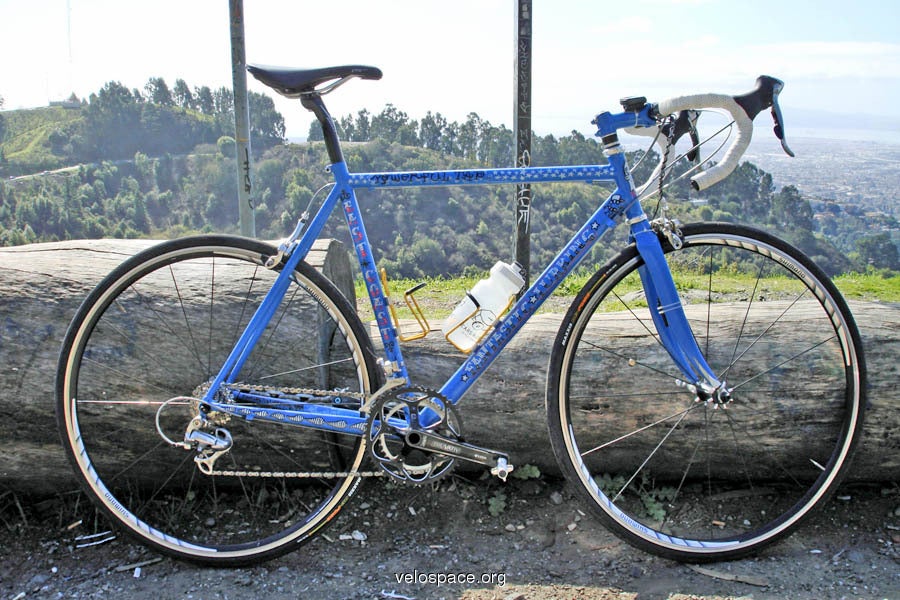 Click to view other photos

univega modo vencere '01, columbus thron steel!! 52cm

3T forma, generic but light alloy threadless stem, 90

axis full carbon fork, cane creek 1"

Ultegra 12-25, 105 rear, ultegra front, ultegra brifters
http://www.fantasticlurking.com/ The Creeper, or now Professor Creeper did the paint for this bike. In addition to now being a professor of print making he also joined Space 1026 in philadelphia, which is a very well known print making studio/collective.
This bike has has seen several make overs since I got the frame 3 years ago. . I've put alot of miles on the frame, pretty much every other part has been worn out or upgraded.