BRIGHT BIKE Norco frame
By clarinetcola on 07/04/2009.
Bike tags: Road bike | Bullhorn | bullhorns | carradice | road bike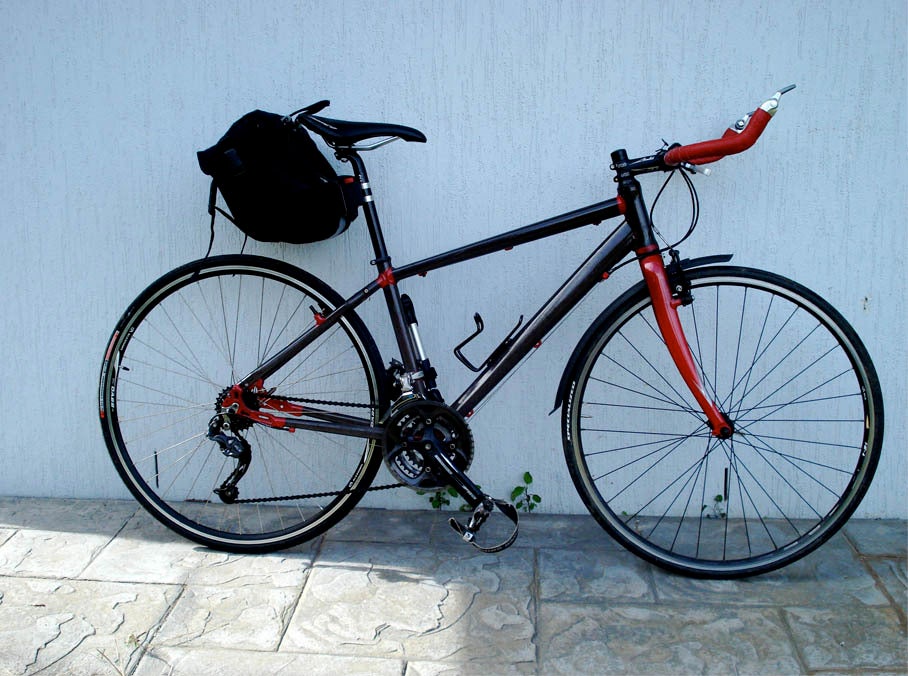 Click to view other photos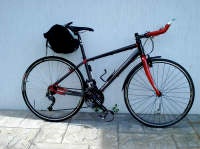 Norco vrf4 Hybrid fully wrapped with retroflective tape. See notes

no name bullhorns, fizik bar tape, PRO LF stem. Paul CNC machined cross lever and shimano barends.

stock Alex rim.. which needs replacement soon

Alex DA22 Road rim with Specialized Armadillo Elite, wonderful tires! a puncture a week Before/After no puncture yet in 3 months

stock. The norco stamped saddle is suprising comfy for me after trying many other expensive saddles.

wellgo platform with Powergrips.

24-12 8 speed with 28/38/48 triple
It took me two whole days of wrapping to evenly cover the frame with retroflective tape.
More info available from BRIGHT BIKE online.
The bullhorn setup is very racy and the big saddlebag is the Super C saddlebag from Carradice, the second largest in their product line. Very useful for large books and laptop plus clothes and lunch(still a lot of space left =P)