cannondale track "mr. magic"
By zmstorm on 07/01/2009.
Bike tags: Track bike | back again | cannondale | CAT | Chub | dog | frog | puppy lizard | shark | stoat | vivalo |
Click to view other photos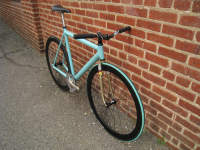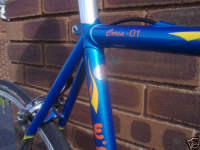 52cm cannondale track powder coated

answer carbon risers or syntace/salsa s.u.l. stem (90x75)

vivalo special/sotto voce

h+son 3cross to black phil (32)

sugino grand mighty, phil

fizik arione/thomson elite

spd or custom nuevos/izumi
repost...back and better than ever. my torelli is for sale because it is not a cannondale.