1984 Centurion Cavaletto
By mrgilpin on 06/21/2009.
Bike tags: Fixed gear | Cavaletto | Centurion | green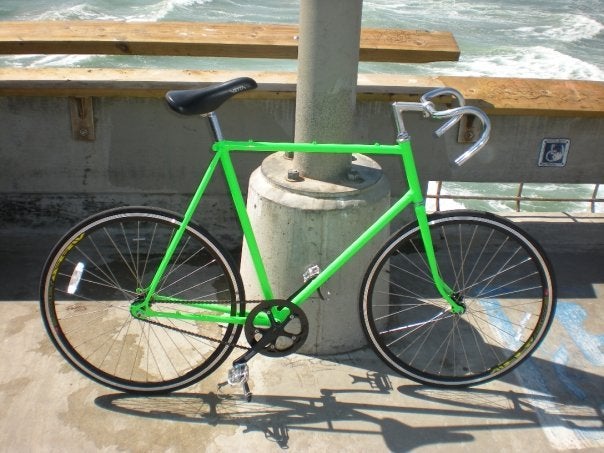 Click to view other photos
First bike build with a neon green powder coat on original frame and forks. Swift Arriv wheels and cheap SHUN crank from my LBS.
Eventually want to get a black seat post, stem, and bars to have it all blacked out except for the frame.