Boise River Pake
By torchestogether on 06/09/2009.
Bike tags: Fixed gear | 59cm | Pake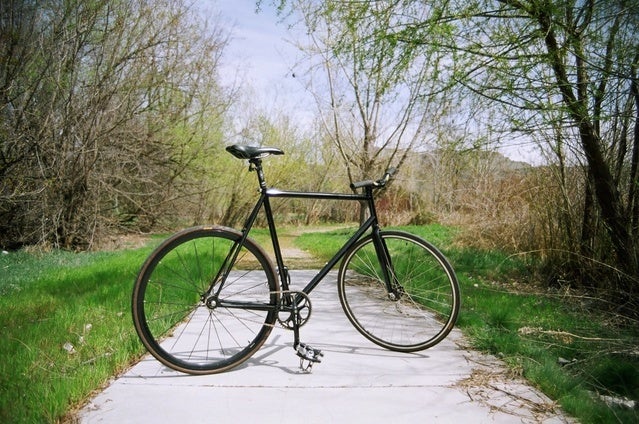 Click to view other photos

Easton Ea50 with Champ grips/ Thomson 70mm

Forte Axis carbon painted Nighthawk Black and Cane Creek

Sugino RD with 1/8th 46t and Shimano

MKS stream and SAG straps

Shimano 46:16 / EAI 46:17
Put lots of miles on it already. This is my only bike. Upgrades to come.
Thanks Ryan for the pictures and thanks Dusty for the paint on the fork.
It's a little dirty cause I ride it.
Updated: new straps, new rear wheel, new bars and new stem. Best set up so far.