1979 Schwinn Continental Fixed Gear
By notjason on 06/01/2009.
Bike tags: Fixed gear | cheap | Continental | fixed gear | mismatched | one piece crank | schwinn |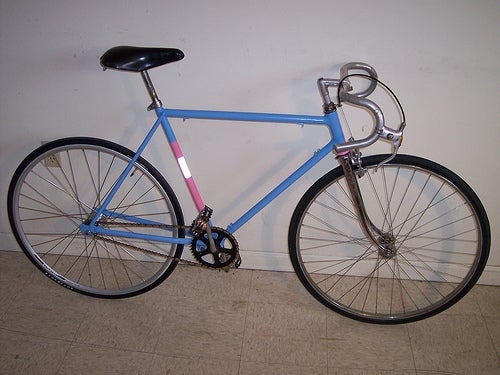 Click to view other photos

unknown flip flop hub, alex rim

15t fixed cog, 42t bmx sprocket
Obviously nothing special. I bought this for 5 bucks in really poor condition. Repainted it myself in a couple days. I ended up buying the track wheel after I messed up the axle on the original wheel. Prior to that, I had been running it as a single-speed with the original wheel re-dished and spaced.