Late 70's(?) Lotus Sprint Track bike, city cruiser style
By msneeri2 on 05/27/2009.
Bike tags: Track bike | Brooks | full fenders | Lotus | nitto | phil wood | Suntour Superbe Pro | Track |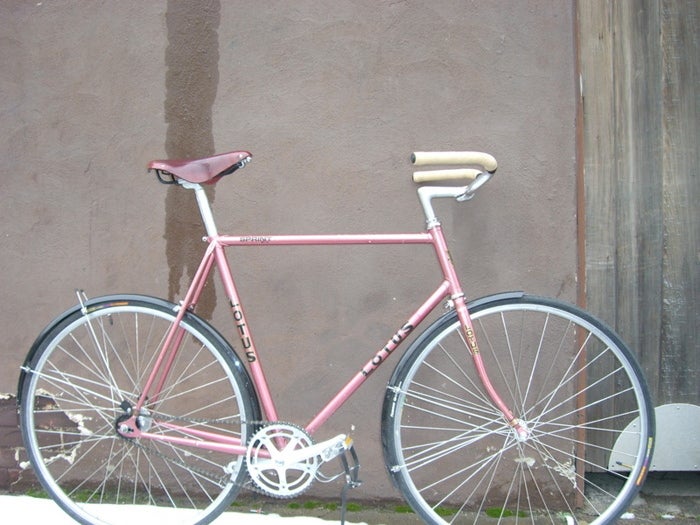 Click to view other photos

Late 1970's (not sure on exact year) Lotus Sprint track bike, 57cm

Nitto 110mm, Nitto all-rounder city bars with natural Cinelli cork

Lotus/generic stock steel headset

shimano cheapie hub 3x to Mavic MA3, 32H

Suntour Superbe Pro Track laced 4x to Mavic MA3, 36H

Shimano UN cartridge BB, Suntour Superbe Pro Track 167.5 cranks

cheapie post, Maroon Brooks B17

RARE Phil Wood CHP platform pedals, MKS clips, KMC Z chain 1/8"

18T EAI cog 1/8", 48T sugino ring
SKS full fenders. sold to Tomy, timecycle courier here in philly who promptly broke it! he has since gotten it repaired. i miss this bike, and i really regret selling those rare phil wood pedals, although i did need the money.