[STOLEN] Schwinn Traveler
By tingreen88 on 05/20/2009.
Bike tags: Single speed | 57cm | action | schwinn | sugino | traveler | weinmann |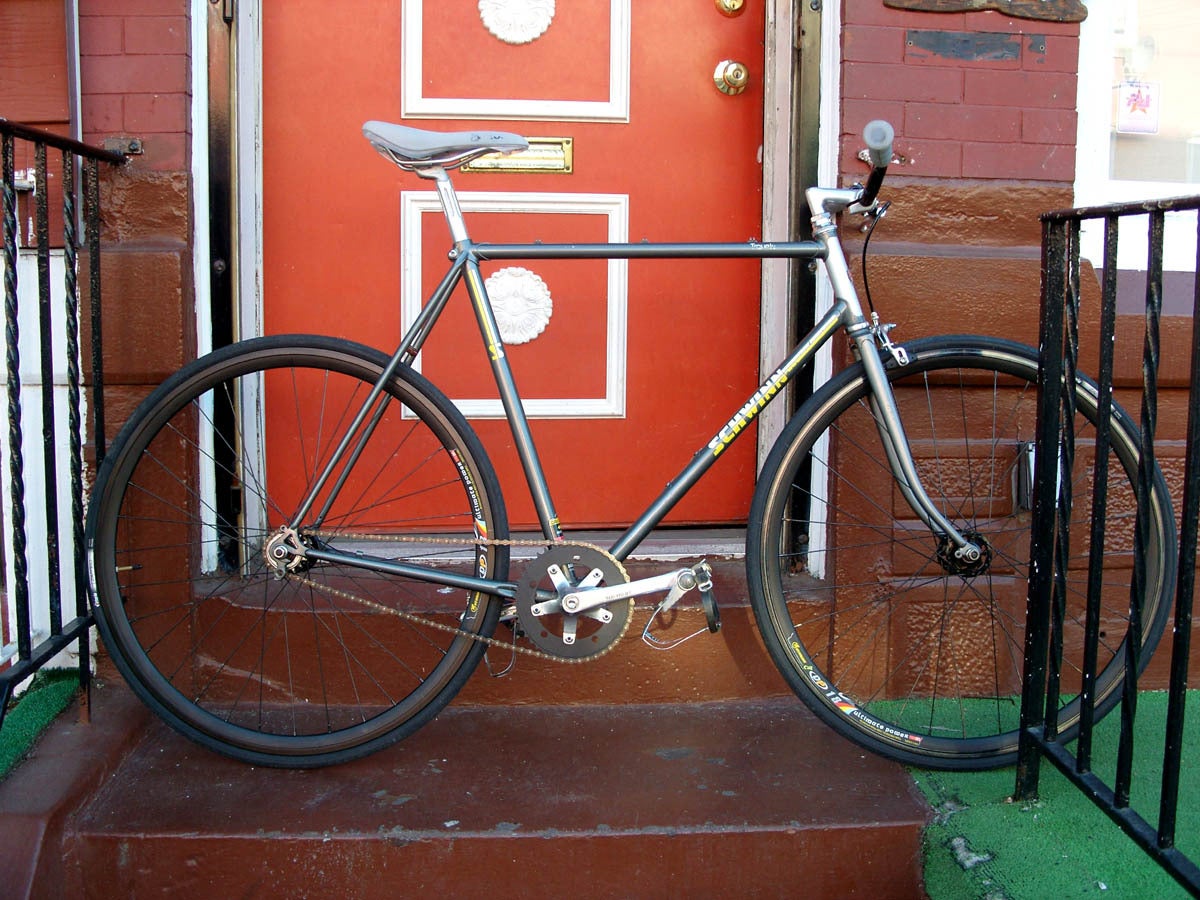 Click to view other photos

Weinmann DP18 / Forumula Hub

Weinmann DP18 / Formula Hub
I recently converted this bike from stock. It's my primary mode of transportation and an absolute joy to ride.
update: Some evil individual chopped the lock and rode away on my baby. If I find him, he's screwed.