Olmo "Betty"
By toroadie on 05/08/2009.
Bike tags: Road bike | 60cm | lugged | mavic | olmo | Toronto | touring | Touring |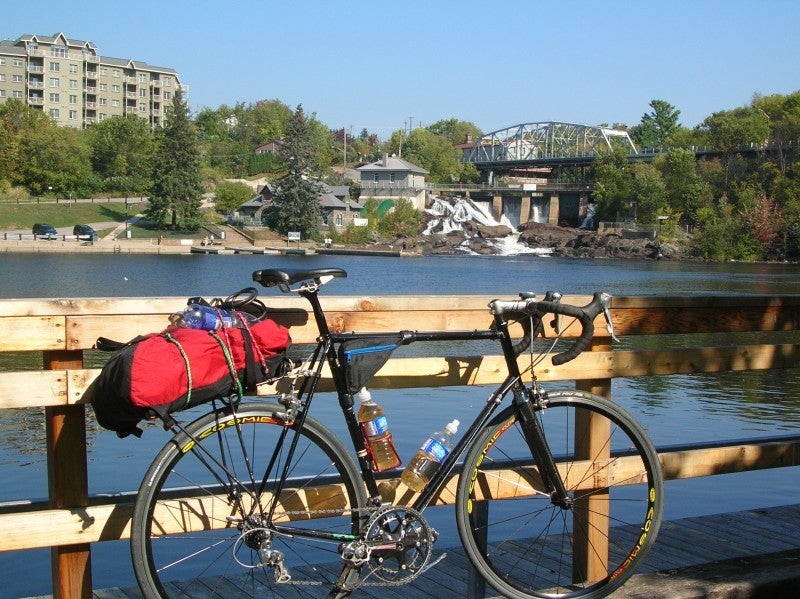 Click to view other photos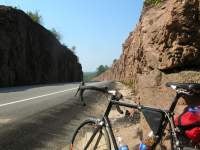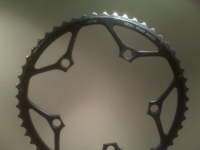 Olmo, 60cm, Columbus tubing, lugged. I tapped the seat tube for another bottle holder.

Ritchey T-Comp drops, Ritchey stem

Unknown carbon fork aluminum drop outs, FSA orbit headset.

Mavic Cosmic Elite 700c clincher.

Mavic Cosmic Elite 700c clincher. Bombproof. Carried 50 lbs of gear when touring and its still true.

FSA Carbon Pro Team Issue 175mm, FSA Platinum Pro.

Campagnolo pedals, French Clips (no straps)

53/39 12-23 (9speed) sram cassette. Ultegra RD, 105 FD, Ultegra brifters.
RIP, until further notice.
I hit a car on 2009 07 10. The frame seemed fine, but a day later I noticed a noise near the head tube. 2009 07 16 the lug joining the head tube with the down tube snapped (see pics).
I'll see if biseagal can fix it, because I can't find a replacement with the same geometry which still has eyelets for touring; short head tube (18.6cm) tight geometry (toe overlap), low bottom bracket (8cm drop) short chain stays (40.5 cm).
The chainring was retired last year. It started skipping teeth when starting from nearly every green light.