octo-spoke
By mowgli legz on 01/30/2007.
Bike tags: Fixed gear | aerospoke | Bianchi | spin | ugly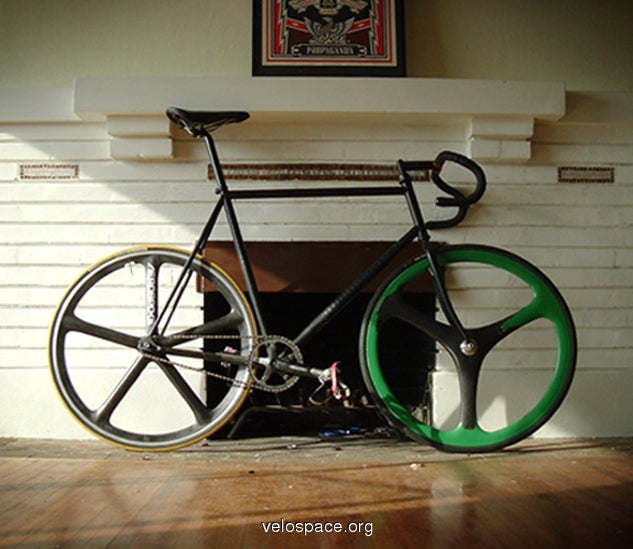 Click to view other photos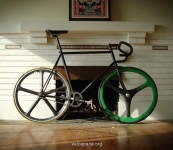 I've been riding this setup for three days and two people have yelled at me "UGLY!". It's AWESOME my bike can provoke this much anger, or maybe it was the same dude. Whatever!
Lets go ride!!!!!!!! sf!