Kona Jake commuter/tourer/hauler/everything bike
By saccade on 04/28/2009.
Bike tags: Commuter | 60cm | commuter | half-step | ICE | jake | kona | ortlieb | Seattle | shellac | snow | surly | touring | tubus | twine | utility | xt | Touring | Cyclocross |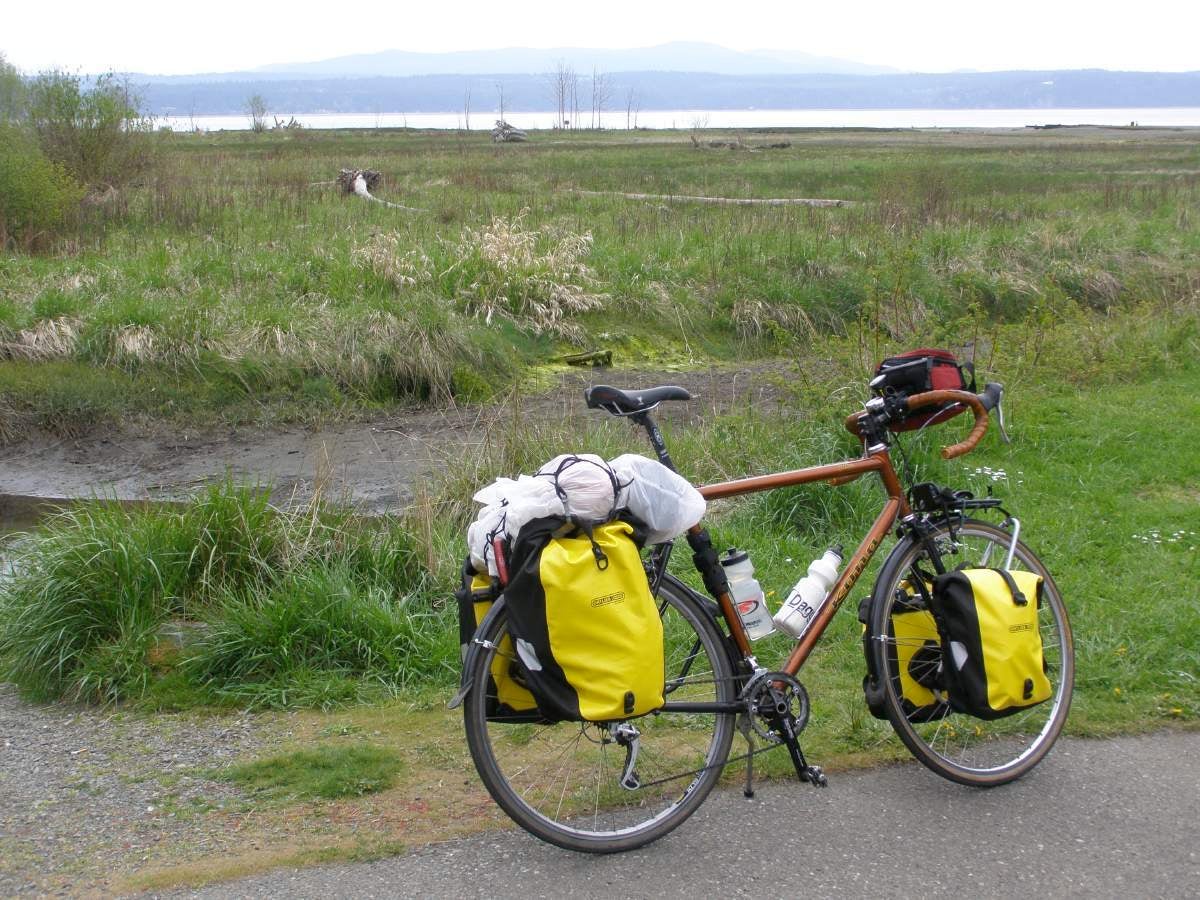 Click to view other photos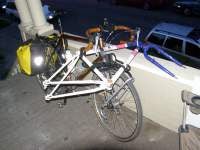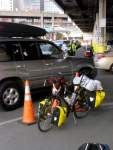 Easton ea30 bars, cork tape, shellac and twine

Surly LHT fork, Cane Creek S3 headset

Shimano DH-3n72 dynohub, Araya '80s rim

WTB Rocket V, Easton EA30

Half step plus granny - 11-30 8sp, 24-39-42 rings
I bought this bike to be a fast commuter and it has slowly changed into a slow, cargo-hauling tourer. Still never gets outrun on the commute. The only original parts left are frame, saddle, post, bars, and brifters. I bent the original fork at the cantilever studs during hard braking, the original rear wheel self-destructed at a railroad crossing, front wheel wore through the sidewalls and OEM crankset wouldn't stay attached. When the snowpocalypse of '08 hit Seattle, I popped some rivets into my cross tires and rode on the ice. Half step gearing is awesome for loaded touring.