1974 schwinn paramount p14
By dfuzz on 04/24/2009.
Bike tags: Track bike | campagnolo | cinelli | p14 | paramount | Pista | record | schwinn | Track |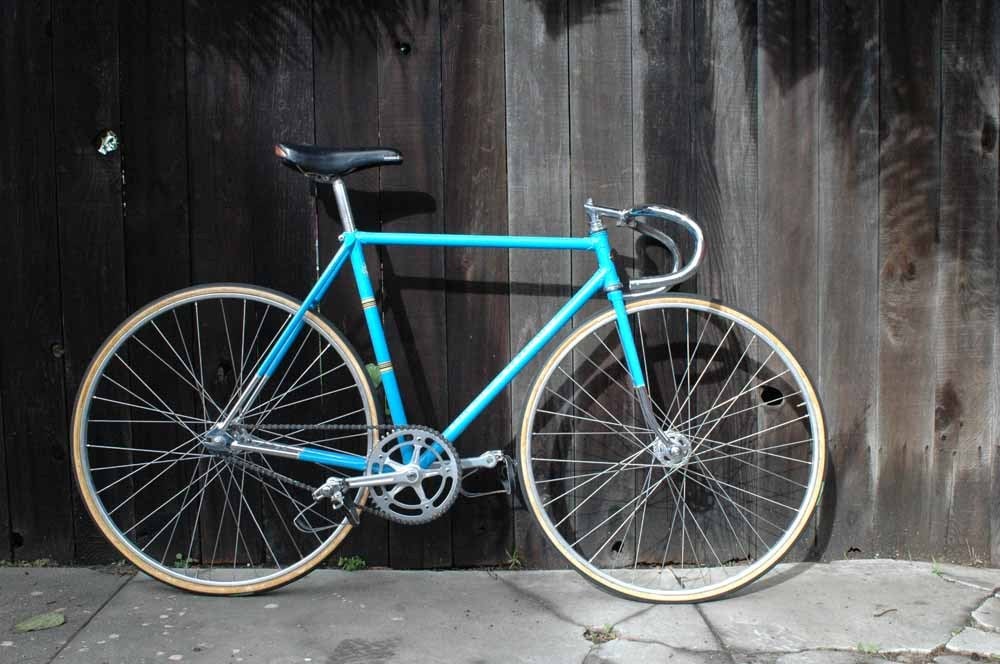 Click to view other photos

cinelli steel drop stem, cinelli steel #14 bars

schwinn, campagnolo strada (as most paramount track bikes came equipped with)

campy record HF 36h to fiamme yellow label

campy record HF 36h to fiamme yellow label

campagnolo pista 151BCD (schwinn bought so many of these they were using 151 up thru the 70s), campagnolo pista

turbo (fail), campagnolo nuovo record

campagnolo record superleggera (black cages), regina
a schwinn paramount i bought on ebay that came a few centimeters smaller than estimated and splattered with white paint. sold to someone who found it on my flickr account who then proceeded to add a hefty sum to the price i sold it for (which was about a less hefty sum more than i paid) and put it on the 'bay. i don't think it sold. a truly stunning bike that i only wish was my size. it did make a nice living room piece for the 8 months or so i owned it.