Blue Charlie
By cthall on 03/30/2009.
Bike tags: Single speed | athens | GA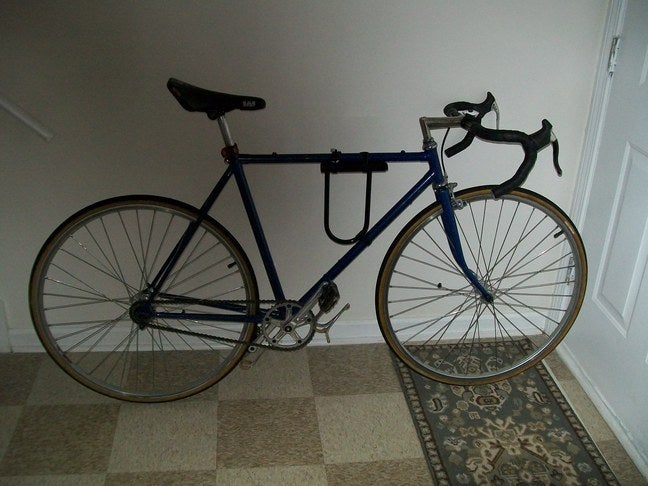 Click to view other photos

Ritchey Logic Pro 7065 T-6 Alloy handlebars
I bought this bike off Craigslist as "fixer-upper" I could commute with back and forth to campus and use around town. I just got new handlebars and front brake wires installed. Seeing how I just got into cycling, I would really appreciate any suggestions as to how I should make this a great bike!