1986 Trek Elance 400 Featured Bike!
on 02/9/2011
By nateintokyo on 03/29/2009.
Bike tags: Road bike | 1986 | Honjo | moustache | randonneur | Trek |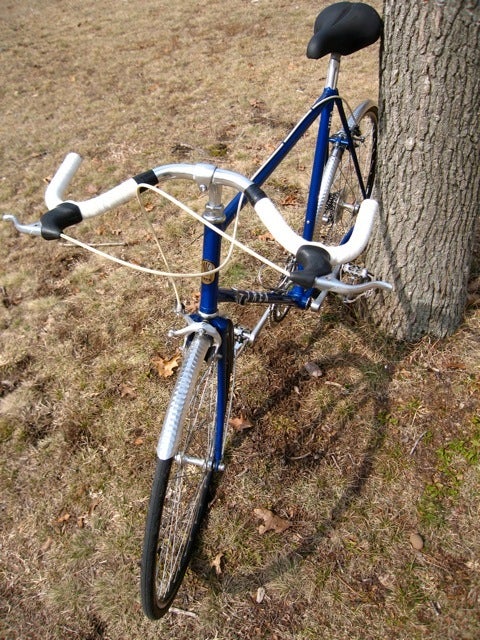 Click to view other photos
My dad was upsold into getting this in the early 90s. It basically sat in his garage ever since. The 531 frame rides beautifully. Smooth and fun. It was a little stretched out for me so I made it up as a mock-rando bike with the addition of some hammered Honjo fenders, a Nitto periscopa stem, generic moustache bars, and sometimes various bar and saddle bags.
The bike also currently sports my favorite pedal set---a pair of Suntour XC Pro mountain pedals, ALE clips, and Fujita leather straps (Fujita of saddle fame used to make straps as well :) )
A great weekend runabout tourer!